Gastroenteritis; Food Poisoning; Stomach Flu; Traveler's Diarrhea is inflammation of the lining of the stomach and small and large intestines. The most common cause of this disease is infection obtained from consuming food or water. A variety of bacteria, viruses, and parasites are associated with gastroenteritis. Viral gastroenteritis also called stomach flu is a very contagious form of this disease. Food-borne gastroenteritis or food poisoning is associated with bacteria strains such as Escherichia coli, Clostridium, Campylobacter, and salmonella. The ingestion of foods contaminated with chemicals (lead, mercury, arsenic) or the ingestion of poisonous species of mushrooms or plants or contaminated fish or shellfish can also result in gastroenteritis. Symptoms of this disease include fever, anorexia, nausea, vomiting, diarrhea, and abdominal discomfort. The treatment is symptomatic, although in cases of bacterial and parasitic infections require antibiotic therapy.
Nursing Care Plans
Hospitalization may be needed for clients who experience severe dehydration as a result of the vomiting and diarrhea. This care plan for Gastroenteritis focuses on the initial management in a non-acute care setting.
Here are four (4) nursing care plans (NCP) and nursing diagnosis for Gastroenteritis:
Diarrhea
Nursing Diagnosis
May be related to
Bacterial, viral or parasitic infections.
Possibly evidenced by
Abdominal pain.
Abdominal cramping.
Frequency of stools (more than 3x a day).
Hyperactive bowel sounds.
Loose stools.
Urgency.
Desired Outcomes
Client will have a negative stool culture.
Client will pass soft, formed stool no more than 3 x a day.
Nursing Interventions
Rationale
Ask the client about a recent history of:

Drinking contaminated water.
Eating food inadequately cooked.
Ingestion of unpasteurized dairy products.

Eating contaminated foods or drinking contaminated water may predispose the client to intestinal infection.
Evaluate pattern of defecation.
Defecation pattern will promote immediate treatment.
Assess for abdominal pain, abdominal cramping, hyperactive bowel sounds, frequency, urgency, and loose stools.
These assessment findings are commonly connected with diarrhea. If gastroenteritis involves the large intestine, the colon is not able to absorb water and the client's stool is very watery.
Submit client's stool for culture.
A culture is a test to detect which causative organisms cause an infection.
Teach the client about the importance of hand washing after each bowel movement and before preparing food for others.
Hands that are contaminated may easily spread the bacteria to utensils and surfaces used in food preparation hence hand washing after each bowel movement is the most efficient way to prevent the transmission of infection to others.
Educate the client about perianal care after each bowel movement.
The anal area should be gently clean properly after a bowel movement to prevent skin irritation and transmission of microorganism.
Encourage increase fluid intake of 1.5 to 2.5 liters/24 hour plus 200 ml for each loose stool in adults unless contraindicated.
Increased fluid intake replaces fluid lost in liquid stools.
Encourage the client to restrict the intake of caffeine, milk and dairy products.
These food items can irritate the lining of the stomach, hence may worsen diarrhea.
Encourage the client to eat foods rich in potassium.
When a client experience diarrhea, the stomach contents which is high in potassium get flushed out of the gastrointestinal tract into the stool and out of the body, resulting in hypokalemia.
Administer antidiarrheal medications as prescribed.
Bismuth salts, kaolin, and pectin which are adsorbent antidiarrheals are commonly used for treating the diarrhea of gastroenteritis. These drugs coat the intestinal wall and absorb bacterial toxins.
Recommended Resources
Recommended nursing diagnosis and nursing care plan books and resources.
Disclosure: Included below are affiliate links from Amazon at no additional cost from you. We may earn a small commission from your purchase. For more information, check out our privacy policy.
NANDA International Nursing Diagnoses: Definitions & Classification, 2021-2023
The definitive guide to nursing diagnoses as reviewed and approved by the NANDA International. In this new version of a pioneering text, all introductory chapters have been rewritten to provide nurses with the essential information they need to comprehend assessment, its relationship to diagnosis and clinical reasoning, and the purpose and application of taxonomic organization at the bedside. A total of 46 new nursing diagnoses and 67 amended nursing diagnostics are presented.
Ackley and Ladwig's Nursing Diagnosis Handbook: An Evidence-Based Guide to Planning Care
We love this book because of it's evidence-based approach to nursing interventions. This care plan handbook uses an easy, three-step system to guide you through client assessment, nursing diagnosis, and care planning. Includes step-by-step instructions show how to implement care and evaluate outcomes, and help you build skills in diagnostic reasoning and critical thinking.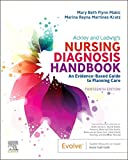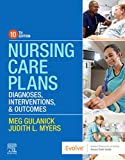 Nurse's Pocket Guide: Diagnoses, Prioritized Interventions, and Rationales
Quick-reference tool includes all you need to identify the correct diagnoses for efficient patient care planning. The sixteenth edition includes the most recent nursing diagnoses and interventions from NANDA-I 2021-2023 and an alphabetized listing of nursing diagnoses covering more than 400 disorders.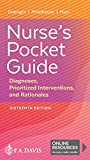 Nursing Diagnosis Manual: Planning, Individualizing, and Documenting Client Care
Identify interventions to plan, individualize, and document care for more than 800 diseases and disorders. Only in the Nursing Diagnosis Manual will you find for each diagnosis…. subjectively and objectively – sample clinical applications, prioritized action/interventions with rationales – a documentation section, and much more!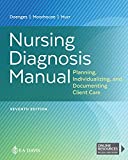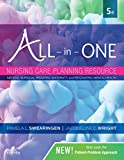 See also
Other recommended site resources for this nursing care plan:
More nursing care plans related to gastrointestinal disorders: