Cholecystitis is the inflammation of the gallbladder, usually associated with gallstones impacted in the cystic duct. Stones (calculi) are made up of cholesterol, calcium bilirubinate, or a mixture caused by changes in the bile composition. Gallstones can develop in the common bile duct, cystic duct, hepatic duct, small bile duct, and pancreatic duct. Crystals can also form in the submucosa of the gallbladder causing widespread inflammation. Acute cholecystitis with cholelithiasis is usually treated by surgery, although several other treatment methods (fragmentation and dissolution of stones) are now being used.
Cholelithiasis, stones or calculi in the gallbladder, results from changes in bile components. Gallstones are made of cholesterol, calcium bilirubinate, or a mix of cholesterol and bilirubin. They arise during periods of sluggishness in the gallbladder due to pregnancy, hormonal contraceptives, diabetes mellitus, celiac disease, cirrhosis of the liver, and pancreatitis.
Nursing Care Plans
Nursing care planning and management for patients with cholecystitis include relieving pain and promoting rest, maintaining fluid and electrolyte balance, preventing complications, and provision of information about the disease process, prognosis, and treatment.
Here are four (4) nursing care plans and nursing diagnoses for cholecystitis (cholelithiasis):
Acute Pain
Patients with cholecystitis and cholelithiasis may experience acute pain due to obstruction of the gallbladder or bile ducts by gallstones, inflammation and irritation of the gallbladder wall, and tissue ischemia resulting from impaired blood flow to the affected area. The pain is often located in the right upper quadrant of the abdomen and may be accompanied by other symptoms such as fever, nausea, and vomiting.
Nursing Diagnosis
May be related to
Biological injuring agents: obstruction/ductal spasm, inflammatory process, tissue ischemia/necrosis
Possibly evidenced by
Reports of pain, biliary colic (waves of pain)
Facial mask of pain; guarding behavior
Autonomic responses (changes in BP, pulse)
Self-focusing; narrowed focus
Desired Outcomes
The client will report relief or control of pain.
The client will demonstrate the use of relaxation skills and diversional activities as indicated for the individual situations.
Nursing Assessment and Rationales
1. Observe and document location, severity (0–10 scale), and character of pain (steady, intermittent, colicky).
Assists in differentiating causes of pain, and provides information about disease progression and resolution, development of complications, and effectiveness of interventions.
2. Note the response to medication, and report to the physician if the pain is not being relieved.
Severe pain not relieved by routine measures may indicate developing complications or a need for further intervention.
Nursing Interventions and Rationales
1. Promote bedrest, allowing the patient to assume a position of comfort.
Bedrest in low-Fowler's position reduces intra-abdominal pressure; however, the patient will naturally assume the least painful position.
2. Use soft or cotton linens; calamine lotion, oil bath; cool or moist compresses as indicated.
Reduces irritation and dryness of the skin and itching sensation.
3. Control the environmental temperature.
Cool surroundings aid in minimizing dermal discomfort.
4. Encourage the use of relaxation techniques. Provide diversional activities.
Promotes rest, and redirecting attention may enhance coping.
5. Make time to listen to and maintain frequent contact with the patient.
Helpful in alleviating anxiety and refocusing attention, which can relieve pain.
6. Maintain NPO status, insert and/or maintain NG suction as indicated.
Removes gastric secretions that stimulate the release of cholecystokinin and gallbladder contractions.
7. Administer medications as indicated:
7.1. Anticholinergics: atropine, propantheline (Pro-Banthı-ne)
Relieves reflex spasms and smooth muscle contraction and assists with pain management.
7.2. Sedatives: phenobarbital
Promotes rest and relaxes smooth muscle, relieving pain.
7.3. Narcotics: meperidine hydrochloride (Demerol), morphine sulfate
Given to reduce severe pain. Morphine is used with caution because it may increase spasms of the sphincter of Oddi, although nitroglycerin may be given to reduce morphine-induced spasms if they occur.
7.4. Monoctanoin (Moctanin)
This medication may be used after cholecystectomy for retained stones or for newly formed large stones in the bile duct. It is a lengthy treatment (1–3 wk) and is administered via a nasal-biliary tube. A cholangiogram is done periodically to monitor stone dissolution.
7.5. Smooth muscle relaxants: papaverine (Pavabid), nitroglycerin, amyl nitrite
Relieves ductal spasm.
7.6. Chenodeoxycholic acid (Chenix), ursodeoxycholic acid (Urso, Actigall)
These natural bile acids decrease cholesterol synthesis, dissolving gallstones. The success of this treatment depends on the number and size of gallstones (preferably three or fewer stones smaller than 20 min in diameter) floating in a functioning gallbladder.
7.7. Antibiotics
To treat infectious processes, reducing inflammation.
Recommended Resources
Recommended nursing diagnosis and nursing care plan books and resources.
Disclosure: Included below are affiliate links from Amazon at no additional cost from you. We may earn a small commission from your purchase. For more information, check out our privacy policy.
Ackley and Ladwig's Nursing Diagnosis Handbook: An Evidence-Based Guide to Planning Care
We love this book because of its evidence-based approach to nursing interventions. This care plan handbook uses an easy, three-step system to guide you through client assessment, nursing diagnosis, and care planning. Includes step-by-step instructions showing how to implement care and evaluate outcomes, and help you build skills in diagnostic reasoning and critical thinking.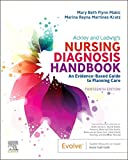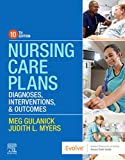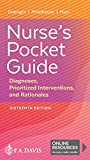 Nursing Diagnosis Manual: Planning, Individualizing, and Documenting Client Care
Identify interventions to plan, individualize, and document care for more than 800 diseases and disorders. Only in the Nursing Diagnosis Manual will you find for each diagnosis subjectively and objectively – sample clinical applications, prioritized action/interventions with rationales – a documentation section, and much more!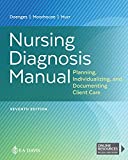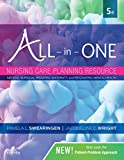 See also
Other recommended site resources for this nursing care plan:
More nursing care plans related to gastrointestinal disorders: