Hyperbilirubinemia is the elevation of serum bilirubin levels that is related to the hemolysis of RBCs and subsequent reabsorption of unconjugated bilirubin from the small intestines. The condition may be benign or place the neonate at risk for multiple complications/untoward effects.
The newborn's liver is immature, which contributes to icterus, or jaundice. The liver cannot clear the blood of bile pigments that result from the normal postnatal destruction of red blood cells. The higher the blood bilirubin level is, the deeper jaundice and the greater risk for neurological damage. Physiological jaundice is normal, while pathological jaundice is more serious, which occurs within 24 hours of birth, and is secondary to an abnormal condition, such ABO-Rh incompatibility. The normal rise in bilirubin levels in preterm infants is slower than in full-term infants. It lasts longer, which predisposes the infant to hyperbilirubinemia or excessive bilirubin levels in the blood.
Physiological jaundice is the most common type of newborn hyperbilirubinemia. This unconjugated hyperbilirubinemia presents in newborns after 24 hours of life and can last up to the first week. Pathological jaundice is defined as the appearance of jaundice in the first 24 hours of life due to an increase in serum bilirubin levels greater than 5 mg/dl/day, conjugated bilirubin levels ≥ 20% of total serum bilirubin, peak levels higher than the normal range, and the presence of clinical jaundice greater than two weeks. Breast milk jaundice occurs in breastfed newborns between the first and third day of life but peaks by day 5 to 15, with a decline occurring by the third week of life (Morrison, 2021).
In the past, hemolytic disease of the newborn was most often caused by an Rh blood type incompatibility. Because the prevention of Rh antibody formation has been available for almost 50 years, the disorder is now most often caused by an ABO incompatibility. In both instances, because the fetus has a different blood type than the mother, the mother builds antibodies against the fetal red blood cells, leading to hemolysis of the cells, severe anemia, and hyperbilirubinemia.
Nursing Care Plans
The nursing care plan for clients with hyperbilirubinemia involves preventing injury/progression of the condition, providing support/appropriate information to family, maintaining physiological homeostasis with bilirubin levels declining, and preventing complications.
Here are four (4) nursing care plans and nursing diagnoses for Hyperbilirubinemia (Neonatal Jaundice):
Deficient Knowledge
Neonatal jaundice is the main reason for admission from home to a neonatal unit. Many neonates are readmitted with extreme hyperbilirubinemia or bilirubin encephalopathy at or around day five and had been discharged as healthy from birth hospitalization. As the newborn is usually at home at the time of the bilirubin peaking, much of the onus for detecting the development of severe hyperbilirubinemia and evaluating the success of breastfeeding falls on the parents and community medical services (Kaplan et al., 2019).
Nursing Diagnosis
May be related to
Lack of exposure to information
Misinterpretation or unfamiliarity with information resources
Possibly evidenced by
Request for information
Statement of problem/misconceptions
Inaccurate follow-through of instructions
Desired Outcomes
The mother will verbalize understanding of the cause, treatment, and possible outcomes of hyperbilirubinemia.
The mother will identify signs/symptoms requiring prompt notification of the healthcare provider.
The mother will demonstrate appropriate care for the infant.
Nursing Assessment and Rationales
1. Assess the family situation and support systems.
Parents need guidance throughout the infant's hospitalization to help to prepare them for this new experience. The mother is usually concerned with her ability to care for such a small and helpless creature. When she feels ready, she may assist the nurse in diapering, bathing, feeding, and other activities. Often the mother is discharged without her infant. This is difficult for the entire family and complicates attachment and bonding.
2. Assess the client's and family members' knowledge and level of understanding.
This helps in determining specific needs and clarifying previous information. The client and her family are assessed for their understanding of the diagnosis and their ability to cope during the unexpected extended period of recovery.
Nursing Interventions and Rationales
1. Provide parents with an appropriate written explanation of home phototherapy, listing technique and potential problems, and safety precautions.
Non-specific written instructions are most likely a key factor contributing to the low attendance rate for early community follow-up for jaundice, as studied by Kaplan et al.. Some mothers provided reasons contributing to poor attendance. Poor understanding and insufficient explanation of the potential dangers of hyperbilirubinemia were leading factors. It is possible that the medical/nursing team, at the time of discharge, did not fully expound to parents the full reasons necessitating early follow-up (Kaplan et al., 2019).
2. Discuss appropriate monitoring of home therapy, e.g., periodic recording of infant's weight, feedings, intake/output, stools, temperature, and proper reporting of infant status.
Home phototherapy is recommended only for full-term infants after the first 48 hr of life, whose serum bilirubin levels are between 14 and 18 mg/dl with no increase in direct reacting bilirubin concentration. Nowadays, home phototherapy is very popular due to the importance of preventing mother-infant separation and continuity of care at home (Morrison, 2021).
3. Provide information about the types of jaundice, pathophysiological factors, and future implications of hyperbilirubinemia. Encourage to ask questions; reinforce or clarify information as needed.
This promotes understanding the disease condition, correction of misconceptions, and reducing feelings of guilt and fear. Neonatal jaundice may be pathological, physiological, or breast milk–induced in etiology. Parents need an explanation of the rationale for phototherapy and why their infant needs it. Although phototherapy has not been used long enough that long-term effects can be studied, there appears to be minimal risk to an infant from the procedure, provided the infant's eyes remain covered, and dehydration from increased insensitive water loss does not occur.
4. Discuss home management of mild or moderate physiological jaundice, including increased feedings, diffused exposure to sunlight (checking infant frequently), and a follow-up serum testing program.
Parents' understanding helps foster their cooperation once the infant is discharged. The information helps parents carry out home management safely and appropriately and recognize the importance of all aspects of the management program. Note: Exposure to direct sunlight is contraindicated as an infant's tender skin is highly susceptible to thermal injury. Even though there is no evidence so far that infants who received phototherapy are at greater risk for developing skin cancer, all infants who receive phototherapy should (as should all infants) have sunscreen applied when they are in the sun and follow-up assessments in the coming years to detect skin cancer that possibly could occur from the therapy.
5. Provide information about maintaining milk supply through a breast pump and reinstating breastfeeding when jaundice necessitates interruption of breastfeeding.
This helps mothers maintain adequate milk supply to meet the infant's needs when breastfeeding is resumed. Infants weighing more than 1500 g (3.3 lb) may be able to bottle feed if a small, soft nipple with a large hole is used to minimize the energy and effort required for sucking. Breast milk may be manually expressed by the mother and placed in a bottle for her preterm infant.
6. Demonstrate means of assessing the infant for increasing bilirubin levels (e.g., blanching the skin with digital pressure to reveal the color of the skin, weight monitoring, or behavioral changes), especially if the infant is to be discharged early.
To aid the parents in recognizing signs and symptoms of increasing bilirubin levels. Observing the infant's skin, sclera, and mucous membranes for jaundice is included in the nursing care. Blanching of the skin over bony prominences enhances the evaluation for jaundice. Observing and reporting the progression of jaundice from the face to the abdomen and feet is important because the progression may indicate increasing bilirubin levels.
7. Provide parents with a 24-hr emergency telephone number and the name of the contact person, stressing the importance of reporting increased jaundice
This decreases anxiety and prepares an immediate seek timely medical evaluation/intervention. Increased awareness of the importance of jaundice and early referring to hospitals among families can help reduce the complications of jaundice (Sardari et al., 2019).
8. Review rationale for specific hospital procedures/therapeutic interventions (e.g., phototherapy, exchange transfusions) and changes in bilirubin levels, especially if the neonate must remain in the hospital for treatment while the mother is discharged.
This assists parents in understanding the importance of therapy, keep parents informed about the infant's status and promotes informed decision-making. Note: Some hospitals have overnight rooms that allow the mother/father to remain with the infant. The use of intensive phototherapy in conjunction with hydration and close monitoring of serum bilirubin levels has greatly reduced the need for exchange transfusions. Exchange transfusion reduces the serum concentration of indirect bilirubin and can prevent heart failure in infants with severe anemia or polycythemia.
9. Discuss possible long-term effects of hyperbilirubinemia and the need for continued assessment and early intervention.
Kernicterus is caused by a high bilirubin level in a baby's blood. If left untreated, the bilirubin can then spread into the brain, where it causes long-term damage, which includes cerebral palsy, mental retardation, sensory difficulties, delayed speech, poor muscle coordination, learning difficulties, and enamel hypoplasia or yellowish-green staining of teeth, and even death.
10. Discuss the need for Rh immune globulin (RhIg) within 72 hours following delivery for an Rh-negative mother with an Rh-positive infant who has not been previously sensitized.
Rh-Ig may minimize the incidence of maternal isoimmunization in non-sensitized mothers and may help to prevent erythroblastosis fetalis in subsequent pregnancies. Rh incompatibility is not commonly seen today because if Rh-negative women receive Rho immune globulin (RHIG or RhoGAM) within 72 hours after the birth of an Rh-positive newborn, the process of antibody formation will be halted, and sensitization will not occur.
11. Make appropriate arrangements for follow-up serum bilirubin testing at the same laboratory facility.
Treatment is discontinued once serum bilirubin concentrations fall below 14 mg/dl, but serum levels must be rechecked in 12–24 hr to detect possible rebound hyperbilirubinemia. Although phototherapy may prevent an increase in bilirubin levels, it does not affect the underlying cause of jaundice. If phototherapy fails to keep the total serum bilirubin at acceptable levels to prevent kernicterus, an exchange transfusion may be indicated.
12. Provide appropriate referral for a home phototherapy program, if necessary.
The lack of available support systems and education may necessitate visiting nurses to monitor the home phototherapy program. /Home phototherapy programs are being used for newborns with mild to moderate physiological jaundice. The infant's pediatrician makes a referral for home care based on the newborn's health, bilirubin levels (generally between 10 to 14 mg/dL), evidence of jaundice, and the family's suitability for complying with the home program.
13. Educate the parents regarding home phototherapy.
The parents can use a phototherapy blanket in a bassinet or a fiberoptic pad for home phototherapy. These allow the infant to be held, reducing the risk of eye damage. Written instructions are given to parents. Parents keep a daily record of their infant's temperature, weight, intake and output, stools, and feedings. The parents must ensure that the infant's eyes are covered under the lights to prevent injury to the infant's retina and place a small diaper over the infant's gonad area to protect their ovaries or testes.
Recommended Resources
Recommended nursing diagnosis and nursing care plan books and resources.
Disclosure: Included below are affiliate links from Amazon at no additional cost from you. We may earn a small commission from your purchase. For more information, check out our privacy policy.
Ackley and Ladwig's Nursing Diagnosis Handbook: An Evidence-Based Guide to Planning Care
We love this book because of its evidence-based approach to nursing interventions. This care plan handbook uses an easy, three-step system to guide you through client assessment, nursing diagnosis, and care planning. Includes step-by-step instructions showing how to implement care and evaluate outcomes, and help you build skills in diagnostic reasoning and critical thinking.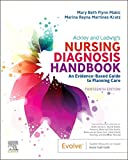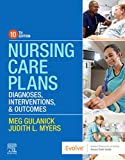 NANDA International Nursing Diagnoses: Definitions & Classification, 2021-2023
The definitive guide to nursing diagnoses is reviewed and approved by the NANDA International. In this new version of a pioneering text, all introductory chapters have been rewritten to provide nurses with the essential information they need to comprehend assessment, its relationship to diagnosis and clinical reasoning, and the purpose and application of taxonomic organization at the bedside. A total of 46 new nursing diagnoses and 67 amended nursing diagnostics are presented.
Nurse's Pocket Guide: Diagnoses, Prioritized Interventions, and Rationales
Quick-reference tool includes all you need to identify the correct diagnoses for efficient patient care planning. The sixteenth edition includes the most recent nursing diagnoses and interventions from NANDA-I 2021-2023 and an alphabetized listing of nursing diagnoses covering more than 400 disorders.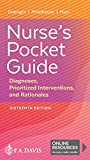 Nursing Diagnosis Manual: Planning, Individualizing, and Documenting Client Care
Identify interventions to plan, individualize, and document care for more than 800 diseases and disorders. Only in the Nursing Diagnosis Manual will you find for each diagnosis…. subjectively and objectively – sample clinical applications, prioritized action/interventions with rationales – a documentation section, and much more!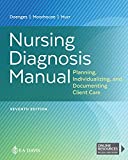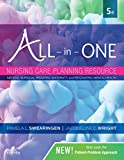 See Also
Other recommended site resources for this nursing care plan:
Other care plans related to the care of the pregnant mother and her baby:
References and Resources
Resources and journals you can use to further your reading about Hyperbilirubinemia (Jaundice).
Ahmed, S.G., & Ibrahim, U.A. (2018, April). Donor Blood Selection Criteria For Neonatal Red Cell Transfusion: General And Tropical Perspectives. The Tropical Journal of Health Sciences, 25(2).
Amin, S. B., Smith, T., & Timler, G. (2018, October 23). Developmental influence of unconjugated hyperbilirubinemia and neurobehavioral disorders. Pediatric Research, 85, 191-197.
Aydin, B., Yilmaz, H. C., Botan, E., Aktepe, A. O., & Dilli, D. (2021, December). Is it necessary to give calcium infusion during the exchange transfusion in newborns? Transfusion and Apheresis Science, 30(6), 103236.
Aynalem, S., Abayneh, M., Metaferia, G., Demissie, A. G., Gidi, N. W., Demtse, A. G., Berta, H., Worku, B., Nigussie, A. K., Mekasha, A., Bonger, Z. T., McClure, E. M., Goldenberg, R. L., & Muhe, L. M. (2020). Hyperbilirubinemia in Preterm Infants Admitted to Neonatal Intensive Care Units in Ethiopia. Global Pediatric Health, 7, 1-8.
Cetinkursun, S., Demirbag, S., Cincik, M., Baykal, B., & Gunal, A. (2006, January-February). Effects of Phototherapy on Newborn Rat Testicles. Archives of Andrology, 52(1), 61-70.
Chacham, S., Kumar, J., Dutta, S., & Kumar, P. (2019, April-June). Adverse Events Following Blood Exchange Transfusion for Neonatal Hyperbilirubinemia: A Prospective Study. Journal of Clinical Neonatology, 8(2), 79-84.
Chen, H.-N., Lee, M.-L., & Tsao, L.-Y. (2008, October). Exchange Transfusion Using Peripheral Vessels Is Safe and Effective in Newborn Infants. Pediatrics, 122(4).
Gounden, V., Vashisht, R., & Jialal, I. (2021, September 28). Hypoalbuminemia – StatPearls. NCBI. Retrieved May 15, 2022.
Hansen, T. W., & Aslam, M. (2017, December 27). Neonatal Jaundice: Background, Pathophysiology, Etiology. Medscape Reference. Retrieved May 15, 2022.
Kaplan, M., Zimmerman, D., Shoob, H., & Stein-Zamir, C. (2019, November 19). Post-discharge neonatal hyperbilirubinemia surveillance. Acta Pediatrica, 109(5), 923-929.
Kim, M.-S., Chung, Y., Kim, H., Ko, D.-H., Jung, E., Lee, B. S., Hwang, S.-H., Oh, H.-B., Kim, E. A.-R., & Kim, K.-S. (2020). Neonatal exchange transfusion: Experience in Korea. Transfusion and Apheresis Science, 59.
Koc, H., Altunhan, H., Dilsiz, A., Kaymakci, A., Duman, S., Oran, B., & Erkul, I. (1999, July). Testicular Changes in Newborn Rats Exposed to Phototherapy. Pediatric and Developmental Pathology, 2(4), 333-336.
Leifer, G. (2018). Introduction to Maternity and Pediatric Nursing. Elsevier.
Maayan-Metzger, A., Yosipovitch, G., Hadad, E., & Sirota, L. (2001). Transepidermal Water Loss and Skin Hydration in Preterm Infants During Phototherapy. American Journal of Perinatology, 18(7), 393-396.
Maya-Enero, S., Candel-Pau, J., Garcia-Garcia, J., Duran-Jorda, X., & Lopez-Vilchez, M. A. (2021, January 6). Reliability of transcutaneous bilirubin determination based on skin color determined by a neonatal skin color scale of our own. European Journal of Pediatrics, 180, 607-616.
Morrison, K. L. (2021). Improving the Identification of Newborns at Risk for Hyperbilirubinemia. ProQuest.
Poder, T. G., Nonkani, W. G., & Leponkouo, T. (2015, July). Blood Warming and Hemolysis: A Systematic Review With Meta-Analysis. Transfusion Medicine Reviews, 29(3), 172-180.
The Royal Children's Hospital. (2004). Exchange Transfusion: Neonatal. The Royal Children's Hospital. Retrieved May 19, 2022.
Salman, M., Rathore, H., Arif, S., Ali, R., Khan, A. A., & Nasir, M. (2021, January 5). Frequency of Immediate Neonatal Complications (Hypoglycemia and Neonatal Jaundice) in Late Preterm and Term Neonates. Cureus. Retrieved May 15, 2022.
Sardari, S., Mohammadizadeh, M., & Namnabati, M. (2019, January 19). Efficacy of Home Phototherapy in Neonatal Jaundice. Journal of Comprehensive Pediatrics, 10(1).
Sarkar, S. K., Biswas, B., Laha, S., Sarkar, N., Mondal, M., Angel, J., Dr, V., Abhisek, K., Kumar, V., Acharya, A., Biswas, P., Mal, S., Ghosh, D., & Mukherjee, T. (2021). A study on the effect of phototherapy on platelet count in neonates with unconjugated hyperbilirubinemia: a hospital-based prospective observational study. Asian Journal of Medical Sciences, 12(5).
Sawyer, T. L., & Nimavat, D. J. (2018, May 1). Phototherapy for Jaundice: Background, Indications, Contraindications. Medscape Reference. Retrieved May 20, 2022.
Silbert-Flagg, J., & Pillitteri, A. (2018). Maternal & Child Health Nursing: Care of the Childbearing & Childrearing Family. Wolters Kluwer.
Szigeti, R. G., & Staros, E. B. (2014, September 5). Reticulocyte Count and Reticulocyte Hemoglobin Content: Reference Range, Interpretation, Collection, and Panels. Medscape Reference. Retrieved May 15, 2022.
Van der Walt, J.H., & Russel, W.J. (1978, August). Effect of Heating on the Osmotic Fragility of Stored Blood. British Journal of Anaesthesia, 50(8), 815-820.
Vodret, S., Bortolussi, G., Schreuder, A. B., Jasprova, J., Vitek, L., Verkade, H. J., & Muro, A. F. (2015). Albumin administration prevents neurological damage and death in a mouse model of severe neonatal hyperbilirubinemia. " – Wiktionary. Retrieved May 19, 2022.
Wagle, S., & Aslam, M. (2017, December 28). Hemolytic Disease of the Newborn Treatment & Management: Approach Considerations, Medical Care, Complications. Medscape Reference. Retrieved May 19, 2022.
Wang, J., Guo, G., Cai, W.-Q., & Wang, X. (2021, March). Challenges of phototherapy for neonatal hyperbilirubinemia. Experimental and Therapeutic Medicine, 21(3).
Wani, M. I., Nazir, M., Lone, R., Rafiq, M., Ali, S. W., & Charoo, B. A. (2018, October 5). Impact of Double Volume Exchange Transfusion on Biochemical Parameters in Neonatal Hyperbilirubinemia. International Journal of Pediatric Research, 4(2).
Reviewed and updated by M. Belleza, R.N.