This nursing care plan guide contains 18 nursing diagnoses and some priority aspects of clinical care for patients with heart failure. Learn about the nursing interventions and assessment cues for heart failure, including the goals, defining characteristics, and related factors for each nursing diagnosis.
What is Heart Failure?
Heart failure (HF) or Congestive Heart Failure (CHF) is a physiologic state in which the heart cannot pump enough blood to meet the body's metabolic needs following any structural or functional impairment of ventricular filling or ejection of blood.
Heart failure results from changes in the systolic or diastolic function of the left ventricle. The heart fails when, because of intrinsic disease or structural, it cannot handle a normal blood volume or, in the absence of disease, cannot tolerate a sudden expansion in blood volume. Heart failure is a progressive and chronic condition managed by significant lifestyle changes and adjunct medical therapy to improve quality of life. Heart failure is caused by various cardiovascular conditions such as chronic hypertension, coronary artery disease, and valvular disease.
Heart failure is not a disease itself. Instead, the term refers to a clinical syndrome characterized by manifestations of volume overload, inadequate tissue perfusion, and poor exercise tolerance. Whatever the cause, pump failure results in hypoperfusion of tissues, followed by pulmonary and systemic venous congestion.
Clinical Manifestations
Heart failure can affect the heart's left side, right side, or both sides. Though, it usually affects the left side first. The signs and symptoms of heart failure are defined based on which ventricle is affected—left-sided heart failure causes a different set of manifestations than right-sided heart failure.
Left-Sided Heart Failure
Dyspnea on exertion
Pulmonary congestion, pulmonary crackles
Cough that is initially dry and nonproductive
Frothy sputum that is sometimes blood-tinged
Inadequate tissue perfusion
Weak, thready pulse
Tachycardia
Oliguria, nocturia
Right-Sided Heart Failure
Congestion of the viscera and peripheral tissues
Edema of the lower extremities
Enlargement of the liver (hepatomegaly)
Ascites
Weakness
Weight gain (fluid retention)
Because heart failure causes vascular congestion, it is often called congestive heart failure, although most cardiac specialists no longer use it. Other terms used to denote heart failure include chronic heart failure, cardiac decompensation, cardiac insufficiency, and ventricular failure.
Nursing Care Plans
Nursing care plan goals for patients with heart failure include support to improve heart pump function by various nursing interventions, prevention and identification of complications, and providing a teaching plan for lifestyle modifications. Nursing interventions include promoting activity and reducing fatigue to relieve the symptoms of fluid overload.
Here are 18 nursing care plans (NCP) and nursing diagnoses for patients with Heart Failure:
Decreased Cardiac Output

UPDATED

Activity Intolerance

UPDATED
Activity Intolerance
Diminished physical activity, insufficient cardiac reserve to meet oxygen demands, and prolonged inactivity caused by symptoms of heart failure lead to physical deconditioning and worsen the patient's symptoms and exercise tolerance. Worsening HF further compromises the patient's cardiac function, therefore, intensifying activity intolerance. As a result, the patient may feel fatigued and have difficulty performing activities of daily living.
Nursing Diagnosis
Activity Intolerance
(Current taxonomy changed Activity Intolerance label to Decreased Activity Tolerance)
May be related to
Common etiological factors for this nursing diagnosis:
Imbalance between oxygen supply/demand
Generalized weakness
Prolonged bed rest
Immobility
May be evidenced by
The common assessment cues that could serve as defining characteristics or part of your "as evidenced by" in your diagnostic statement.
Weakness, fatigue
Changes in vital signs, presence of dysrhythmias
Dyspnea
Pallor, diaphoresis
Desired goals and outcomes
Common goals and expected outcomes:
Participate in desired activities; meet own self-care needs.
Achieve measurable increase in activity tolerance, evidenced by reduced fatigue and weakness and by vital signs within acceptable limits during activity.
Nursing Assessment and Rationales
Below is the nursing assessment for this heart failure nursing care plan.
1. Check vital signs before and immediately after activity, especially if the patient receives vasodilators, diuretics, or beta-blockers.
Orthostatic hypotension can occur with activity because of medication effect (vasodilation), fluid shifts (diuresis), or compromised cardiac pumping function.
2. Document cardiopulmonary response to activity. Note tachycardia, dysrhythmias, dyspnea, diaphoresis, pallor.
Compromised myocardium and inability to increase stroke volume during activity may cause an immediate increase in heart rate and oxygen demands, thereby aggravating weakness and fatigue.
3. Assess for other causes of fatigue (treatments, pain, medications).
Medications such as beta-blockers, tranquilizers, and sedatives can cause fatigue as a side effect. Pain and stressful procedures can also diminish the patient's energy can cause fatigue.
4. Identify factors that could affect the desired level of activity and motivation.
Age, pain, breathing problems, impaired visual acuity, hearing problems, functional decline, etc., are all factors that could hinder interventions from improving activity tolerance. Other factors unrelated to heart failure could affect the client's participation in interventions to improve activity tolerance (Chew et al., 2019). Fatigue affects both the client's actual and perceived ability to participate in activities.
Nursing Interventions and Rationales
These are the nursing interventions for this heart failure nursing care plan.
1. Monitor and evaluate the patient's response to activities.
Vital signs and oxygen saturation levels should be monitored before, during, and immediately after activity to determine whether they are within the desired range. Heart rate should return to baseline within 3 minutes following the activity. Moderate continuous training is efficient, safe, and well-tolerated by HF patients, and it is recommended by the Heart Failure Association Guidelines (Cattadori et al., 2018). If the patient can tolerate activity, use the data obtained to develop goals to increase the intensity and duration of the activity gradually.
2. Consider the use of the 6-minute walk test (6MWT) to determine the patient's physical ability.
6MWT is an exercise test that entails measuring the distance walked over a span of 6 minutes (Enright, 2003). It helps gauge the patient's cardiopulmonary response. More information about the 6MWT can be found here.
3. Evaluate accelerating activity intolerance.
May denote increasing cardiac decompensation rather than overactivity. Three factors that affect the risk of exercise include age, heart disease presence, and exercise intensity (Piña et al., 2003). Sudden cardiac death during exercise is rare in apparently healthy individuals. Individuals with cardiac disease seem to be at a greater risk for sudden cardiac arrest during vigorous exercise (such as jogging) than are healthy individuals (Fletcher et al., 2001).
4. Assist with self-care activities as necessary. Encourage independence within prescribed limits.
Assisting with ADLs ensure that the patient's need is met while reducing cardiac workload. As much as possible and as tolerated by the patient, involve them in promoting a sense of control and reducing helplessness.
5. Slow the pace of care and provide adequate rest before and after periods of exertion (e.g., bathing, eating, exercise).
Allow the patient extra time to carry out physical tasks, especially on geriatric clients. Older patients are more vulnerable to falls and injuries due to decreased muscle strength, reduced balance, etc.
6. Organize nursing care activities to allow rest periods.
Intersperse activity periods with rest periods by developing a schedule that promotes pacing and prioritizes activities to meet the patient's personal care needs without undue myocardial stress and excessive oxygen demand (Cattadori et al., 2018; Piña et al., 2003). Grouping nursing care allows adequate time for the patient to recharge.
7. Implement a graded cardiac rehabilitation program.
Strengthens and improves cardiac function under stress if cardiac dysfunction is not irreversible. Gradual increase in activity avoids excessive myocardial workload and oxygen consumption. Cardiac rehabilitation offers an effective model of care for older patients with heart failure (Austin et al., 2005). The potential benefit of increasing exercise performance by increasing training load from moderate to higher doses of exercise should be weighed against the lack of an improvement in cardiac vagal modulation and the possible increase in the risk of adverse events (Volterrani & Iellamo, 2016).
8. Adjust the client's daily activities and reduce the intensity of the level. Discontinue activities that cause undesired physiological and psychological changes.
It prevents straining and overexertion, which may aggravate symptoms. Stop all activity if severe shortness of breath, pain, or dizziness develops. Additionally, instruct the patient or significant other to recognize the signs of overexertion. One way to ensure the patient is not overexerting during physical ability is if they can talk during the routine; if they cannot do so, decrease the intensity of activity.
9. Encourage patient to have adequate bed rest and sleep; provide a calm and quiet environment.
It relaxes the body and promotes comfort. Temporary bed rest should also be implemented during an acute exacerbation of heart failure symptoms.
10. Initiate interventions and safeguards to promote safety and prevent risk for injury during activity. Interventions include:
Assist the patient during ambulation, if necessary.
Ascertain the patient's ability to stand and move about and degree of assistance needed or use of movement aids or equipment.
Instruct or demonstrate physical activities that may be unfamiliar with the patient.
Start with warm-up activity and end with cool-down activities.
Avoid performing physical activities outside extreme temperatures or during humid weather.
Wait 2 hours after eating a meal before performing a physical activity.
11. Encourage the client to maintain a positive attitude; provide evidence of daily or weekly progress.
It helps enhance the patient's sense of well-being and raises the patient's motivation and morale. Motivation is necessary for patients with HF who are attempting to become more physically active but may not be sufficient to initiate physical activity. In addition to a high level of motivation to be physically active, patients with HF must have a high degree of self-efficacy (Klompstra et al., 2018). Provide a positive atmosphere during the exercise regimen to help minimize patient frustration.
Recommended Resources
Recommended nursing diagnosis and nursing care plan books and resources.
Disclosure: Included below are affiliate links from Amazon at no additional cost from you. We may earn a small commission from your purchase. For more information, check out our privacy policy.
Ackley and Ladwig's Nursing Diagnosis Handbook: An Evidence-Based Guide to Planning Care
We love this book because of its evidence-based approach to nursing interventions. This care plan handbook uses an easy, three-step system to guide you through client assessment, nursing diagnosis, and care planning. Includes step-by-step instructions showing how to implement care and evaluate outcomes, and help you build skills in diagnostic reasoning and critical thinking.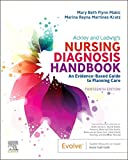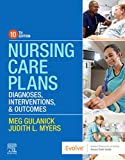 NANDA International Nursing Diagnoses: Definitions & Classification, 2021-2023
The definitive guide to nursing diagnoses is reviewed and approved by the NANDA International. In this new version of a pioneering text, all introductory chapters have been rewritten to provide nurses with the essential information they need to comprehend assessment, its relationship to diagnosis and clinical reasoning, and the purpose and application of taxonomic organization at the bedside. A total of 46 new nursing diagnoses and 67 amended nursing diagnostics are presented.
Nurse's Pocket Guide: Diagnoses, Prioritized Interventions, and Rationales
Quick-reference tool includes all you need to identify the correct diagnoses for efficient patient care planning. The sixteenth edition includes the most recent nursing diagnoses and interventions from NANDA-I 2021-2023 and an alphabetized listing of nursing diagnoses covering more than 400 disorders.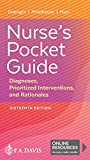 Nursing Diagnosis Manual: Planning, Individualizing, and Documenting Client Care
Identify interventions to plan, individualize, and document care for more than 800 diseases and disorders. Only in the Nursing Diagnosis Manual will you find for each diagnosis…. subjectively and objectively – sample clinical applications, prioritized action/interventions with rationales – a documentation section, and much more!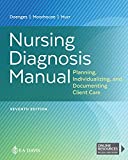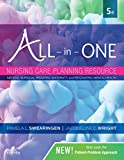 See also
Other recommended site resources for this nursing care plan:
Other nursing care plans for cardiovascular system disorders:
References and Sources
Recommended journals, books, and other interesting materials to help you learn more about heart failure nursing care plans and nursing diagnosis:
Albert, N. M. (2012). Fluid management strategies in heart failure. Critical care nurse, 32(2), 20-32.
Albert, N., Trochelman, K., Li, J., & Lin, S. (2010). Signs and symptoms of heart failure: are you asking the right questions?. American Journal of Critical Care, 19(5), 443-452.
Alkhawam, H., Abo-Salem, E., Zaiem, F., Ampadu, J., Rahman, A., Sulaiman, S., … & Vittorio, T. J. (2019). Effect of digitalis level on readmission and mortality rate among heart failure reduced ejection fraction patients. Heart & Lung, 48(1), 22-27.
Allen, J. K., & Dennison, C. R. (2010). Randomized trials of nursing interventions for secondary prevention in patients with coronary artery disease and heart failure: systematic review. Journal of Cardiovascular Nursing, 25(3), 207-220.
Amin, A., Garcia Reeves, A. B., Li, X., Dhamane, A., Luo, X., Di Fusco, M., … & Keshishian, A. (2019). Effectiveness and safety of oral anticoagulants in older adults with non-valvular atrial fibrillation and heart failure. PloS one, 14(3), e0213614.
Austin, J., Williams, R., Ross, L., Moseley, L., & Hutchison, S. (2005). Randomised controlled trial of cardiac rehabilitation in elderly patients with heart failure. European Journal of Heart Failure, 7(3), 411-417.
Barrese, V., & Taglialatela, M. (2013). New advances in beta-blocker therapy in heart failure. Frontiers in physiology, 4, 323.
Bikdeli, B., Strait, K. M., Dharmarajan, K., Li, S. X., Mody, P., Partovian, C., … & Krumholz, H. M. (2015). Intravenous fluids in acute decompensated heart failure. JACC: Heart Failure, 3(2), 127-133.
Bocchi, E. A. (2001). Cardiomyoplasty for treatment of heart failure. European journal of heart failure, 3(4), 403-406.
Bolger, A. P., Coats, A. J., & Gatzoulis, M. A. (2003). Congenital heart disease: the original heart failure syndrome. European Heart Journal, 24(10), 970-976.
Brater, D. C. (2000). Pharmacology of diuretics. The American journal of the medical sciences, 319(1), 38-50.
Brennan, E. J. (2018). Chronic heart failure nursing: integrated multidisciplinary care. British Journal of Nursing, 27(12), 681-688.
Brunner, L. S. (2010). Brunner & Suddarth's textbook of medical-surgical nursing (Vol. 1). Lippincott Williams & Wilkins.
Butler, J., Young, J. B., Abraham, W. T., Bourge, R. C., Adams, K. F., Clare, R., … & ESCAPE Investigators. (2006). Beta-blocker use and outcomes among hospitalized heart failure patients. Journal of the American College of Cardiology, 47(12), 2462-2469.
Cattadori, G., Segurini, C., Picozzi, A., Padeletti, L., & Anzà, C. (2018). Exercise and heart failure: an update. ESC heart failure, 5(2), 222-232.
Chew, H. S. J., Sim, K. L. D., & Cao, X. (2019). Motivation, challenges and self-regulation in heart failure self-care: a theory-driven qualitative study. International journal of behavioral medicine, 26(5), 474-485.
Conti, C. R. (2011). Intravenous morphine and chest pain. Clinical cardiology, 34(8), 464.
Cowie, M. R., & Mendez, G. F. (2002). BNP and congestive heart failure. Progress in cardiovascular diseases, 44(4), 293-321.
De Bruyne, L. K. M. (2003). Mechanisms and management of diuretic resistance in congestive heart failure. Postgraduate medical journal, 79(931), 268-271.
De Jong, M. J., Chung, M. L., Wu, J. R., Riegel, B., Rayens, M. K., & Moser, D. K. (2011). Linkages between anxiety and outcomes in heart failure. Heart & Lung, 40(5), 393-404.
Drazner, M. H., Rame, J. E., & Dries, D. L. (2003). Third heart sound and elevated jugular venous pressure as markers of the subsequent development of heart failure in patients with asymptomatic left ventricular dysfunction. The American journal of medicine, 114(6), 431-437.
Elkayam, U., Akhter, M. W., Tummala, P., Khan, S., & Singh, H. (2002). Nesiritide: a new drug for the treatment of decompensated heart failure. Journal of cardiovascular pharmacology and therapeutics, 7(3), 181-194.
Ellison, D. H., & Felker, G. M. (2017). Diuretic treatment in heart failure. New England Journal of Medicine, 377(20), 1964-1975.
Enright, P. L. (2003). The six-minute walk test. Respiratory care, 48(8), 783-785.
Faris, R. F., Flather, M., Purcell, H., Poole‐Wilson, P. A., & Coats, A. J. (2012). Diuretics for heart failure. Cochrane Database of Systematic Reviews, (2).
Felker, G. M., Ellison, D. H., Mullens, W., Cox, Z. L., & Testani, J. M. (2020). Diuretic therapy for patients with heart failure: JACC state-of-the-art review. Journal of the American College of Cardiology, 75(10), 1178-1195.
Fletcher, G. F., Balady, G. J., Amsterdam, E. A., Chaitman, B., Eckel, R., Fleg, J., … & Bazzarre, T. (2001). Exercise standards for testing and training: a statement for healthcare professionals from the American Heart Association. Circulation, 104(14), 1694-1740.
Friederich, J. A., & Butterworth, J. F. (1995). Sodium nitroprusside: twenty years and counting. Anesthesia & Analgesia, 81(1), 152-162.
Gao, X., Peng, L., Adhikari, C. M., Lin, J., & Zuo, Z. (2007). Spironolactone reduced arrhythmia and maintained magnesium homeostasis in patients with congestive heart failure. Journal of cardiac failure, 13(3), 170-177.
Giordano, F. J. (2005). Oxygen, oxidative stress, hypoxia, and heart failure. The Journal of clinical investigation, 115(3), 500-508.
Grady, K. L., Dracup, K., Kennedy, G., Moser, D. K., Piano, M., Stevenson, L. W., & Young, J. B. (2000). Team management of patients with heart failure: a statement for healthcare professionals from the Cardiovascular Nursing Council of the American Heart Association. Circulation, 102(19), 2443-2456.
Gulanick, M., & Myers, J. L. (2021). Nursing Care Plans-E-Book: Nursing Diagnosis and Intervention. Mosby.
Haque, W. A., Boehmer, J., Clemson, B. S., Leuenberger, U. A., Silber, D. H., & Sinoway, L. I. (1996). Hemodynamic effects of supplemental oxygen administration in congestive heart failure. Journal of the American College of Cardiology, 27(2), 353-357.
Herman, L. L., & Tivakaran, V. S. (2017). Hydralazine.
Hinkle, J. L., & KH, C. (2017). Brunner & Suddarth's textbook of medical‑surgical nursing. Vol. 1.
Holme, M. R., & Sharman, T. (2020). Sodium nitroprusside.
Jaarsma, T., Strömberg, A., De Geest, S., Fridlund, B., Heikkila, J., Mårtensson, J., … & Thompson, D. R. (2006). Heart failure management programmes in Europe. European Journal of Cardiovascular Nursing, 5(3), 197-205.
Jacobs, M. (1984). Mechanism of action of hydralazine on vascular smooth muscle. Biochemical pharmacology, 33(18), 2915-2919.
Joynt, K. E., Whellan, D. J., & O'connor, C. M. (2004). Why is depression bad for the failing heart? A review of the mechanistic relationship between depression and heart failure. Journal of cardiac failure, 10(3), 258-271.
Jurgens, C. Y., Goodlin, S., Dolansky, M., Ahmed, A., Fonarow, G. C., Boxer, R., … & Rich, M. W. (2015). Heart failure management in skilled nursing facilities: a scientific statement from the American Heart Association and the Heart Failure Society of America. Circulation: Heart Failure, 8(3), 655-687.
Kemp, C. D., & Conte, J. V. (2012). The pathophysiology of heart failure. Cardiovascular Pathology, 21(5), 365-371.
Kim, W., & Kim, E. J. (2018). Heart failure as a risk factor for stroke. Journal of stroke, 20(1), 33.
Klompstra, L., Jaarsma, T., & Strömberg, A. (2018). Self-efficacy mediates the relationship between motivation and physical activity in patients with heart failure. The Journal of cardiovascular nursing, 33(3), 211.
Krämer, B. K., Schweda, F., & Riegger, G. A. (1999). Diuretic treatment and diuretic resistance in heart failure. The American journal of medicine, 106(1), 90-96.
Leier, C. V., & Chatterjee, K. (2007). The physical examination in heart failure—Part I. Congestive Heart Failure, 13(1), 41-47.
Levy, P., Compton, S., Welch, R., Delgado, G., Jennett, A., Penugonda, N., … & Zalenski, R. (2007). Treatment of severe decompensated heart failure with high-dose intravenous nitroglycerin: a feasibility and outcome analysis. Annals of emergency medicine, 50(2), 144-152.
Lewis, P. A., Ward, D. A., & Courtney, M. D. (2009). The intra-aortic balloon pump in heart failure management: implications for nursing practice. Australian critical care, 22(3), 125-131.
Maisel, W. H., & Stevenson, L. W. (2003). Atrial fibrillation in heart failure: epidemiology, pathophysiology, and rationale for therapy. The American journal of cardiology, 91(6), 2-8.
Masip, J., Gayà, M., Páez, J., Betbesé, A., Vecilla, F., Manresa, R., & Ruíz, P. (2012). Pulse oximetry in the diagnosis of acute heart failure. Revista Española de Cardiología (English Edition), 65(10), 879-884.
Milo-Cotter, O., Cotter, G., Kaluski, E., Rund, M. M., Felker, G. M., Adams, K. F., … & Weatherley, B. D. (2009). Rapid Clinical Assessment of Patients with Acute Heart Failure: First Blood Pressure and Oxygen Saturation–Is That All We Need?. Cardiology, 114(1), 75-82.
Mullens, W., Abrahams, Z., Francis, G. S., Skouri, H. N., Starling, R. C., Young, J. B., … & Tang, W. W. (2008). Sodium nitroprusside for advanced low-output heart failure. Journal of the American College of Cardiology, 52(3), 200-207.
Nicholson, C. (2007). Heart failure: A clinical nursing handbook (Vol. 31). John Wiley & Sons.
Nyolczas, N., Dekany, M., Muk, B., & Szabo, B. (2017). Combination of hydralazine and isosorbide-dinitrate in the treatment of patients with heart failure with reduced ejection fraction. Heart Failure: From Research to Clinical Practice, 31-45.
Oh, S. W., & Han, S. Y. (2015). Loop diuretics in clinical practice. Electrolytes & Blood Pressure, 13(1), 17-21.
Pereira, J. D. M. V., Cavalcanti, A. C. D., Lopes, M. V. D. O., Silva, V. G. D., Souza, R. O. D., & Gonçalves, L. C. (2015). Accuracy in inference of nursing diagnoses in heart failure patients. Revista brasileira de enfermagem, 68, 690-696.
Picano, E., Gargani, L., & Gheorghiade, M. (2010). Why, when, and how to assess pulmonary congestion in heart failure: pathophysiological, clinical, and methodological implications. Heart failure reviews, 15(1), 63-72.
Piña, I. L., Apstein, C. S., Balady, G. J., Belardinelli, R., Chaitman, B. R., Duscha, B. D., … & Sullivan, M. J. (2003). Exercise and heart failure: a statement from the American Heart Association Committee on exercise, rehabilitation, and prevention. Circulation, 107(8), 1210-1225.
Platz, E., Merz, A. A., Jhund, P. S., Vazir, A., Campbell, R., & McMurray, J. J. (2017). Dynamic changes and prognostic value of pulmonary congestion by lung ultrasound in acute and chronic heart failure: a systematic review. European journal of heart failure, 19(9), 1154-1163.
Qamer, S. Z., Malik, A., Bayoumi, E., Lam, P. H., Singh, S., Packer, M., … & Ahmed, A. (2019). Digoxin use and outcomes in patients with heart failure with reduced ejection fraction. The American journal of medicine, 132(11), 1311-1319.
Redeker, N. S., Adams, L., Berkowitz, R., Blank, L., Freudenberger, R., Gilbert, M., … & Rapoport, D. (2012). Nocturia, sleep and daytime function in stable heart failure. Journal of Cardiac Failure, 18(7), 569-575.
Reid, M. B., & Cottrell, D. (2005). Nursing care of patients receiving: Intra-aortic balloon counterpulsation. Critical care nurse, 25(5), 40-49.
Rogers, C., & Bush, N. (2015). Heart failure: Pathophysiology, diagnosis, medical treatment guidelines, and nursing management. The Nursing Clinics of North America, 50(4), 787-799.
Rutledge, T., Reis, V. A., Linke, S. E., Greenberg, B. H., & Mills, P. J. (2006). Depression in heart failure: a meta-analytic review of prevalence, intervention effects, and associations with clinical outcomes. Journal of the American college of Cardiology, 48(8), 1527-1537.
Scott, L. D., Setter-Kline, K., & Britton, A. S. (2004). The effects of nursing interventions to enhance mental health and quality of life among individuals with heart failure. Applied Nursing Research, 17(4), 248-256.
Serber, S. L., Rinsky, B., Kumar, R., Macey, P. M., Fonarow, G. C., & Harper, R. M. (2014). Cerebral blood flow velocity and vasomotor reactivity during autonomic challenges in heart failure. Nursing research, 63(3), 194.
Sica, D. A., Carter, B., Cushman, W., & Hamm, L. (2011). Thiazide and loop diuretics. The journal of clinical hypertension, 13(9), 639-643.
Volterrani, M., & Iellamo, F. (2016). Cardiac Rehabilitation in patients with heart failure: New perspectives in exercise training. Cardiac failure review, 2(1), 63.
Yancy, C. W., Jessup, M., Bozkurt, B., Butler, J., Casey Jr, D. E., Colvin, M. M., … & Westlake, C. (2017). 2017 ACC/AHA/HFSA focused update of the 2013 ACCF/AHA guideline for the management of heart failure: a report of the American College of Cardiology/American Heart Association Task Force on Clinical Practice Guidelines and the Heart Failure Society of America. Journal of the American College of Cardiology, 70(6), 776-803.
Zhao, X., Zhang, D. Q., Song, R., & Zhang, G. (2020). Nesiritide in patients with acute myocardial infarction and heart failure: a meta-analysis. Journal of International Medical Research, 48(1), 0300060519897194.
Ziaeian, B., Fonarow, G. C., & Heidenreich, P. A. (2017). Clinical effectiveness of hydralazine–isosorbide dinitrate in African-American patients with heart failure. JACC: Heart Failure, 5(9), 632-639.
Originally published on July 14, 2013.