Cervical insufficiency, previously termed an incompetent cervix or premature dilation of the cervix, refers to a cervix that dilates prematurely and therefore cannot retain a fetus until term. The dilatation usually occurs painlessly, so often, the first symptom is a show (a pink-stained vaginal discharge) or increased pelvic pressure, which then is followed by rupture of the membranes and discharge of the amniotic fluid. Uterine contractions begin, and after a short labor, the fetus is born. Unfortunately, this commonly occurs at approximately week 20 of pregnancy, when the fetus is still too immature to survive.
Risk factors of cervical insufficiency include congenital factors such as congenital diethylstilbestrol exposure, uterine malformation, collagen abnormality, collagen vessel loss, and Mullerian abnormality; acquired factors include a previous history of mid-trimester pregnancy loss or preterm birth, as well as uterine cavity surgery requiring cervical dilatation, such as evacuation and curettage. Cervical lacerations caused by childbirth or induced abortion also play a role in the risk of cervical insufficiency (Han et al., 2020).
The treatment of cervical insufficiency mainly includes surgical and nonsurgical treatment options. Surgical treatment is through cervical cerclage, while non-surgical treatment mainly includes vaginal progesterone and cervical pessary (Han et al., 2020).
Nursing Care Plans
Cervical insufficiency is associated with repeated second-trimester spontaneous abortions and accounts for 15% to 20% of second-trimester pregnancy losses. The nurse's plan of care should be to alleviate anxiety, provide emotional support, and provide information to the client or couple.
Here are 4 nursing diagnoses for your nursing care plans on cervical insufficiency:
Risk for Disturbed Maternal-Fetal Dyad
Threat to the well-being of the maternal-fetal dyad in the gestational period arises from several clinical, obstetric, and social conditions that can cause maternal and/or fetal complications and compromise their outcome. A pregnancy that occurs with complications corresponds to 20% of the total pregnancies and is called high-risk. Due to the unexpected conditions associated with pregnancy, there is a real or potential risk to the health and well-being of the mother and/or the child (Gomes et al., 2020). Cervical insufficiency is one of the important causes of recurrent abortion, a rare condition affecting about 1% of couples attempting to conceive (Han et al., 2020).
Nursing Diagnosis
Risk for Disturbed Maternal-Fetal Dyad
May be related to
A complication of pregnancy (e.g. cervical insufficiency)
Physical or substance abuse
Treatment-related side effects (e.g. medications)
Possibly evidenced by
Painless bleeding
Rupture of membranes
Uterine contractions
Increased pelvic pressure
Risk Factors
Increased maternal age
Congenital structural defects
Trauma to the cervix
Desired Outcomes
The client will verbalize understanding of individual risk factors or conditions that may impact pregnancy.
The client will engage in necessary alterations in lifestyle and daily activities to manage risks.
The client will identify signs and symptoms requiring medical intervention or evaluation.
The client will display fetal growth within normal limits and carry the pregnancy to term.
Nursing Assessments and Rationales
1. Review history of previous pregnancies.
The classic history that raises the suspicion of cervical insufficiency is that of recurrent mid-trimester pregnancy losses. A previous preterm pre-labor rupture of membranes at less than 32 weeks should be noted, as should a prior pregnancy with a cervical length measurement of less than 25 mm prior to 27 weeks of gestation (Brown et al., 2019).
2. Obtain a history of prenatal screening and the amount and timing of care.
Lack of prenatal care can place both mother and fetus at risk. Accordingly, if the disease is not diagnosed and treated, the possibility of the client naturally maintaining pregnancy to full term after another pregnancy is slim (Han et al., 2020).
3. Note conditions potentiating the condition.
Any history of cervical trauma should be noted. A risk factor reducing incidence is that of the mother herself having been exposed to diethylstilbesterol in utero. A variety of other maternal risk factors include the presence of a congenital uterine anomaly or a maternal connective tissue disease or abnormality that affects the integrity of normal collagen development and function. Recently, polycystic ovarian syndrome has been suggested as a risk factor for cervical insufficiency (Brown et al., 2019).
4. Note the client's maternal age.
Maternal age is the strongest known risk factor for miscarriages. The risk of miscarriage is slightly elevated in the youngest mothers and rises sharply in older mothers. The risk is moderately increased (15.8%) for women under the age of 20, with the absolute lowest risk (9.5%) at age 27, and then rising nearly linearly after the age of 30 to reach 54% at ages 45 and over (Magnus et al., 2019).
5. Investigate the client's current home situation and screen for abuse during pregnancy.
The client may have a history of unstable relationships or inadequate/lack of housing that affects safety as well as general well-being. Prenatal abuse is correlated with preterm delivery and premature dilation of the cervix. Researchers have demonstrated an increased risk for pregnancy-related health conditions such as pelvic pain, cervical insufficiency, preterm birth, and low birth weight associated with childhood experiences of sexual violence (Ward, 2020).
Nursing Interventions and Rationales
1. Instruct the client on reportable symptoms and monitor for unusual symptoms at each prenatal visit.
This provides an opportunity for early intervention in event of developing complications. Cervical insufficiency is most classically associated with painless, progressive dilatation of the uterine cervix in the second or early trimester, resulting in membrane prolapse, premature rupture of membranes, mid-trimester pregnancy loss, or preterm birth (Brown et al., 2019).
2. Facilitate positive adaptation to situations through active listening, acceptance, and problem-solving.
This helps in the successful accomplishment of the psychological tasks of pregnancy.
3. Review changes in medication regimen.
Prepregnancy treatment for maternal conditions may require alteration for maternal and fetal safety. The American College of Obstetricians and Gynecologists (ACOG) advocates vaginal progesterone be used as a management option so as to reduce the risk of preterm birth in asymptomatic women with no history of preterm birth and who had an incidental discovery of cervical length <20 mm, but does not recommend routine progesterone treatment after cerclage (Han et al., 2020).
4. Encourage modified or complete bed rest as indicated.
Activity level may need modification depending on symptoms of uterine activity and cervical changes. Consider advising the client to reduce physical activity, especially those with physical employment, prolonged periods of standing, or frequent and repetitive lifting, although there are no data to confirm or deny the efficacy of bed rest in such cases (Brown et al., 2019).
5. Position the client in a Trendelenburg position during bed rest. Insert a Foley balloon into the cervix.
Bed rest with a Trendelenburg position may further help reduce bulging membranes and facilitate suture placement, as may using a Foley balloon inserted into the cervix and then inflated to mechanically reduce the membranes Position the client in a Trendelenburg position during bedrest (Brown et al., 2019).
6. Emphasize the normalcy of pregnancy, focus on pregnancy milestones, and "countdown to birth."
This promotes a sense of hope that modifications or restrictions serve a worthwhile purpose. Cervical insufficiency may have a negative impact on the emotions of pregnant women. Individualized and targeted mental health care should be added to clinic work to prevent negative outcomes (Wu et al., 2022).
7. Discuss the implications of a preexisting condition and its possible impact on pregnancy.
Pregnancy may have no effect or may reduce or exacerbate the severity of symptoms of chronic conditions. Researchers found that high levels of serum relaxin are independent risk factors for cervical insufficiency and may hold predictive value. Additionally, The Society of Obstetricians and Gynecologists of Canada (SOGC) guidelines explain that polycystic ovary syndrome (PCOS) is an independent risk factor, while the Royal College of Obstetrics and Gynecology (RCOG) believes that having multiple pregnancies is also a risk factor. Uterine malformation and collagen abnormality also contribute to cervical insufficiency (Han et al., 2020).
8. Provide information and answer the client's concerns appropriately.
Recurrent abnormal pregnancies and the increasing maternal age can cause great psychological pressure on clients diagnosed with cervical insufficiency in their daily lives and their next pregnancies. In a study, a WeChat group was established and professional doctors answer relevant questions and conduct health education for the group of women diagnosed with cervical insufficiency, so as to relieve the anxiety and depression of the women during pregnancy. Cervical insufficiency may affect the emotions of pregnant women, and poor psychological states may threaten maternal and infant health (Wu et al., 2022).
9. Assist in ultrasonography as indicated.
Ultrasound cervical length assessment will identify a cohort that is at increased risk of further pregnancy loss or preterm delivery. A serial transvaginal ultrasound should be performed every 7 to 14 days from 16 weeks of gestation or at least two weeks prior to the gestational age of the earliest preceding pregnancy loss (Brown et al., 2019).
10. Prepare the client for amniocentesis, as indicated.
Amniocentesis may have a greater role to play in emergency cerclage than in prophylactic cerclage. The first potential benefit in emergency cases is identifying those women who may not benefit from cerclage, based upon evidence of infection or on a more complex evaluation of proteomic markers that investigates function infection as well as other factors. Additionally, removing a larger volume of amniotic fluid permits bulging membranes to withdraw into the cervix by reducing intrauterine pressure and thereby facilitating cerclage placement (Brown et al., 2019).
11. Assist in prophylactic transvaginal cerclage as indicated.
Consider elective cerclage if there appears to be a high risk of cervical insufficiency based on the client's obstetric history. The level of risk is typically determined by identifying and assessing the significance of the risk factors. Clients with a history of three or more second-trimester pregnancy losses or extreme premature deliveries, in whom no specific cause other than potential cervical insufficiency is identified, should be offered elective cerclage at 12 to 14 weeks of gestation (Brown et al., 2019).
12. Administer corticosteroids as appropriate before removal of cerclage.
Meta-analysis has shown an increased neonatal mortality rate with the delayed removal of cerclage, with sepsis as the principal cause; therefore, a policy of removal within 48 hours (allowing time for corticosteroid administration if appropriate) is advocated (Brown et al., 2019).
13. Administer indomethacin as ordered.
The administration of a course of indomethacin prior to cerclage placement might reduce protruding membranes through its effect on reducing fetal urine production (thereby reducing intrauterine pressure) and through its tocolytic value (Brown et al., 2019).
Recommended Resources
Recommended nursing diagnosis and nursing care plan books and resources.
Disclosure: Included below are affiliate links from Amazon at no additional cost from you. We may earn a small commission from your purchase. For more information, check out our privacy policy.
Ackley and Ladwig's Nursing Diagnosis Handbook: An Evidence-Based Guide to Planning Care
We love this book because of its evidence-based approach to nursing interventions. This care plan handbook uses an easy, three-step system to guide you through client assessment, nursing diagnosis, and care planning. Includes step-by-step instructions showing how to implement care and evaluate outcomes, and help you build skills in diagnostic reasoning and critical thinking.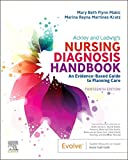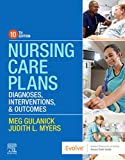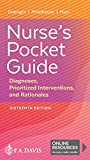 Nursing Diagnosis Manual: Planning, Individualizing, and Documenting Client Care
Identify interventions to plan, individualize, and document care for more than 800 diseases and disorders. Only in the Nursing Diagnosis Manual will you find for each diagnosis subjectively and objectively – sample clinical applications, prioritized action/interventions with rationales – a documentation section, and much more!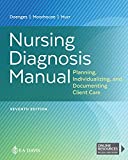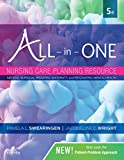 See also
Other recommended site resources for this nursing care plan:
Other care plans related to the care of the pregnant mother and her baby:
References and Sources
Recommended journals, books, and other interesting materials to help you learn more about cervical insufficiency nursing care plans, and nursing diagnosis:
Antoniou, E., Stamoulou, P., Tzanoulinou, M.-D., & Orovou, E. (2021, November 18). Perinatal Mental Health; The Role and the Effect of the Partner: A Systematic Review. Healthcare, 9(11).
Findley, J., Seybold, D. J., Broce, M., Yaday, D., & Calhoun, B. C. (2015, September 04). Transvaginal Cervical Length and Tobacco Use in Appalachian Women: Association with Increased Risk for Spontaneous Preterm Birth. The West Virginia Medical Journal, 111(3), 22-28.
Forder, P. M., Rich, J., Harris, S., Chojenta, C., Reilly, N., Austin, M.-P., & Loxton, D. (2020, March). Honesty and comfort levels in mothers when screened for perinatal depression and anxiety. Women and Birth, 33(2), e142-e150.
Gomes, R. C. M., Lopes, M. V. d. O., Albuquerque Perrelli, J. G., Pontes, C. M., Linhares, F. M. P., & Mangueira, S. d. O. (2020). Analysis of the NANDA-I taxonomy "maternal-fetal dyad" concept in high-risk pregnancy: integrative review. Revista Brasileira de Enfermagem, 73(Suppl 4), e20190649.
Magnus, M. C., Wilcox, A. J., Morken, N.-H., Weinberg, C. R., & Haberg, S. E. (2019, March 20). Role of maternal age and pregnancy history in risk of miscarriage: prospective register based study. BMJ. The BMJ.
Murr, A. C., Doenges, M. E., & Moorhouse, M. F. (2010). Nursing Care Plans: Guidelines for Individualizing Client Care Across the Life Span. F.A. Davis Company.
Oh, K. J., Romero, R., Park, J. Y., Lee, J. H., Conde-Agudelo, A., Hong, J.-S., & Yoon, B. H. (2019, August). Evidence that antibiotic administration is effective in the treatment of a subset of patients with intra-amniotic infection/inflammation presenting with cervical insufficiency. American Journal of Obstetrics and Gynecology, 221(2), 140.e1-140.e18.
Ratzon, R., Cohen, A., Hadar, A., Froimovici, M., & Bilenko, N. (2022, August 26). Impact of Group vs. Individual Prenatal Care Provision on Women's Knowledge of Pregnancy-Related Topics: An Open, Controlled, Semi-Randomized Community Trial. Journal of Clinical Medicine, 11(17).
Silbert-Flagg, J., & Pillitteri, A. (2018). Maternal & Child Health Nursing: Care of the Childbearing & Childrearing Family. Wolters Kluwer.
Wu, Q., Chen, J., Zou, Q., Zeng, X., Yang, Y., Zhou, Y., He, G., Luo, C., & Wu, F. (2022, April 06). An Analysis on the Factors for Cervical Insufficiency Causing Adverse Emotions Among Pregnant Women at Different Gestation Phases. Frontiers in Psychiatry, 13(764345).
Brown, R., Gagnon, R., & Delisle, M.-F. (2019, February). No. 373-Cervical Insufficiency and Cervical Cerclage. Journal of Obstetrics and Gynaecology Canada, 41(2), 233-247.
Ward, L.G. (2020, July/September). Trauma-Informed Perinatal Healthcare for Survivors of Sexual Violence. The Journal of Perinatal and Neonatal Nursing, 34(3), 199-202.
Han, Y., Li, M., Ma, H., & Yang, H. (2020, July 21). Cervical insufficiency: a noteworthy disease with controversies. Journal of Perinatal Medicine, 48(7), 648-655.
Lener, M. S., & Legg, T. J. (2021, December 22). Anxiety and high blood pressure: Link, differences, and treatment. Medical News Today. Retrieved August 31, 2022.