Abortion is the medical term for any interruption of a pregnancy before a fetus is viable (able to survive outside the uterus if born at that time). A viable fetus is usually defined as a fetus of more than 20 to 24 weeks of gestation or weighing at least 500 g. A fetus born before this point is considered a miscarriage or premature or immature birth.
Elective abortion is the planned medical termination of a pregnancy. When the interruption occurs spontaneously, it is clearer to refer to it as a miscarriage. The practice of termination of pregnancy (TOP) covers many aspects of life, is occasionally restricted in many countries, and has versatile legal definitions in different societies (Feldman et al., 2017). The goal of maternal-fetal medicine is to support the treatment of neonates affected by disorders diagnosed during pregnancy. However, the prognosis of several pathologies is so poor that TOP may be considered in countries where it legally exists (Gedikbasi et al., 2010).
The main reason for TOP is central nervous system (CNS) abnormalities. Neural tube defects, especially anencephaly, constituted a substantial cause in the early termination group, while the diagnosis and rate of hydrocephalus increased in the late group. It was found that chromosomal abnormalities are the second most common indication for TOPs, among early and late TOPs. The most common chromosomal abnormality was trisomy 21, constituting 57.0% of chromosomal abnormalities found by studies (Gedikbasi et al., 2010).
Nursing Care Plans
For abortion or elective termination, the nursing plan of care for clients includes assessing biopsychosocial status, giving appropriate instruction/information, promoting coping strategies and emotional support, and preventing postprocedural complications.
Here are eight (8) nursing care plans and nursing diagnoses for abortion or termination of pregnancy:
Anxiety
Termination of pregnancy (TOP) is different from other reproductive losses as it involves a "choice" of the woman to terminate a pregnancy or not, but the event itself is a stressful situation and can become traumatic for some women. Posttraumatic stress (PTS) is associated with perinatal grief, depression, and anxiety for pregnant women with prior medical TOP or miscarriage. For women, anxiety was associated with PTS during pregnancy, but for men, anxiety was associated with PTS during and after delivery (Daugirdaite et al., 2015).
Nursing Diagnosis
May be related to
Stress
Situational/maturational crises
Unmet needs
Unconscious conflict about essential values/beliefs
Possibly evidenced by
Apprehension
Fear of unspecified consequences
Focus on self
Impaired attention
Increased tension
Preoccupation
Sympathetic stimulation
Desired Outcomes
The client will recognize the presence of anxiety.
The client will identify the cause of anxiety.
The client will begin to use positive coping strategies to adjust to the situation.
The client will use resources/support systems effectively.
The client will report anxiety reduced to a manageable level.
Nursing Assessment and Rationales
1. Assess the client's anxiety and encourage them to express their feelings.
The client and her partner may be dealing with feelings of guilt, and they typically will go through a grieving process and have symptoms of anxiety and depression. Encourage the client and her partner to allow themselves to grieve. The client and her partner may grieve differently; specifically, they may go through the stages of grief in different orders or at different rates (Griebel et al., 2005).
2. Assess the client's and her partner's cultural beliefs.
Polarised debates on abortion result in women being stigmatized and feeling like social outcasts. Abortion laws are also influential as they dictate the timing and medical conditions for which pregnancies can be terminated. The environment in which the client is cared for and the doctor-client relationship also influence the client's experience. In Vietnam, women's deference to clinicians prevents them from asking questions, and some women describe feeling ashamed of involving the healthcare provider in an "unpleasant experience." In contrast, in other medical cultures, women are encouraged to ask questions and, where possible, participate in their care (Lafarge et al., 2014).

Nursing Interventions and Rationales
1. Establish a therapeutic relationship, conveying empathy and unconditional positive regard.
Above all, women value empathic and compassionate care. They are grateful when health professionals acknowledge that their pregnancy is wanted and care for them in a non-judgmental way. They drive comfort from health professionals' acts of kindness, which sometimes can stretch beyond the usual health care professional-client boundaries. Receiving respect and dignity for themselves and their baby is critical (Lafarge et al., 2014).
2. Provide psychological and mental comfort for the client and her partner.
Comfort from nurses is unique and expected, routinely offered when infants are lost at term, and has recently been taught to other professions. Clients benefit from the comfort provided by nurses perhaps more than any other time. It is critically important that nurses, regardless of their personal feeling about the type of loss, reach out and offer comfort (Catlin, 2018).
3. Provide comfort measures such as breathing and relaxation techniques.
This can influence physiological responses (BP, pulse, and respiration). Tense muscles may interfere with the procedure. Offer relaxation techniques such as back massage, guided imagery, and the use of touch, if culturally acceptable. Being relaxed may encourage the client to verbalize feelings, thus reducing anxiety and fear.
4. Explain procedures before they are performed, and stay with the client to provide concurrent feedback.
A physical presence is reassuring and can increase cooperation and promote a sense of security. Counseling about abortion includes help for the client in identifying how she perceives the pregnancy, information about the choices available, and information about the types of abortion procedures (Alden et al., 2019). Providing the client with information enables them to make informed decisions and cope with the termination long-term. Information provision can also be empowering, enabling women to regain control over a situation many feel they have no control over (Lafarge et al., 2014).
5. Provide a support person/family member to stay with the client, particularly if she is undergoing a second-trimester procedure requiring induction of labor.
The presence of a familiar person can help reduce client anxiety and promote relaxation and coping. According to some studies, anxiety symptoms are associated with a higher incidence of depression and poor social support during pregnancy and postpartum (Loren-Guerrero et al., 2017).
6. Explore spiritual support as a resource.
Spiritual support of the family's choice and community support groups may help the family work through the grief and anxiety of any pregnancy loss.
7. Encourage questions and provide time for the expression of fears.
This may provide an opportunity to identify and clarify misconceptions and offer emotional support. Women value timely, transparent, and unbiased information that they can understand about the abnormality, the termination procedure, and what to expect post-termination (Lafarge et al., 2014).
Recommended Resources
Recommended nursing diagnosis and nursing care plan books and resources.
Disclosure: Included below are affiliate links from Amazon at no additional cost from you. We may earn a small commission from your purchase. For more information, check out our privacy policy.
Ackley and Ladwig's Nursing Diagnosis Handbook: An Evidence-Based Guide to Planning Care
We love this book because of its evidence-based approach to nursing interventions. This care plan handbook uses an easy, three-step system to guide you through client assessment, nursing diagnosis, and care planning. Includes step-by-step instructions showing how to implement care and evaluate outcomes, and help you build skills in diagnostic reasoning and critical thinking.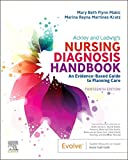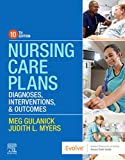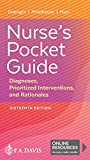 Nursing Diagnosis Manual: Planning, Individualizing, and Documenting Client Care
Identify interventions to plan, individualize, and document care for more than 800 diseases and disorders. Only in the Nursing Diagnosis Manual will you find for each diagnosis subjectively and objectively – sample clinical applications, prioritized action/interventions with rationales – a documentation section, and much more!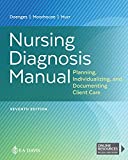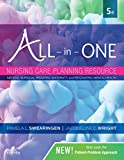 See Also
Other recommended site resources for this nursing care plan:
Other care plans related to the care of the pregnant mother and her baby:
References and Sources
References and sources to help you further your reading about elective termination.
Achilles, S. L., & Reeves, M. F. (2011, April). Prevention of infection after induced abortion. Contraception, 83(4), 295-309.
Alden, K., Cashion, M. C., Lowdermilk, D. L., Olshansky, E., & Perry, S. E. (2019). Maternity and Women's Health Care E-Book. Elsevier Health Sciences.
Catlin, A. (2018, August 1). Pregnancy Loss, Bereavement, and Conscientious Objection in Perioperative Services. Ethics for Perianesthesia Nursing, 33(4), 553-559.
Daugirdaite, V., van den Akker, O., & Purewal, S. (2015). Posttraumatic Stress and Posttraumatic Stress Disorder after Termination of Pregnancy and Reproductive Loss: A Systematic Review. Journal of Pregnancy, 2015(646345), 14.
Doenges, M. E., Moorhouse, M. F., & Murr, A. C. (2010). Nursing Care Plans: Guidelines for Individualizing Client Care Across the Life Span. F.A. Davis Company.
Dueñas, J. L., Lete, I., Bermejo, R., Arbat, A., Perez-Campos, E., Martinez-Salmean, J., Serrano, I., Doval, J. L., & Coll, C. (2011, January). Trends in the use of contraceptive methods and voluntary interruption of pregnancy in the Spanish population during 1997–2007. Contraception, 83(1), 82-87.
Elliot Institute. (2000, April). Abortion Four Times Deadlier Than Childbirth. The Post-Abortion Review, 8(2).
Feldman, N., Melcer, Y., Hod, E., Levinsohn-Tavor, O., Svirsky, R., & Maymon, R. (2017). Termination of pregnancy due to fetal abnormalities performed after 32 weeks' gestation: survey of 57 fetuses from a single medical center. The Journal of Maternal-Fetal & Neonatal Medicine.
Fujii, Y. (2010). Prevention of nausea and vomiting during termination of pregnancy. International Journal of Gynecology and Obstetrics, 111, 3-7.
Gagne, A., Guilbert, E., Quellet, J., Roy, V., & Tremblay, J.-G. (2010, March). Assessment of Pain After Elective Abortion Relating to the Use of Misoprostol for Dilatation of the Cervix. Journal of Obstetrics and Gynaecology Canada, 32(3), 244-253.
Gedikbasi, A., Gul, A., Oztarhan, K., Akun, M. A., Sargin, A., Ozek, S., Kavuncuoglu, S., & Ceylan, Y. (2010). Feldman, N., Melcer, Y., Hod, E., Levinsohn-Tavor, O., Svirsky, R., & Maymon, R. (2017). Termination of pregnancy due to fetal abnormalities performed after 32 weeks' gestation: survey of 57 fetuses from a single medical center. The Journal of Maternal-Fet. Journal of Turkish-German Gynecological Association, 11, 1-7.
Griebel, C. P., Halvorsen, J., Golemon, T. B., & Day, A. A. (2005, October 1). Management of Spontaneous Abortion. American Family Physician, 72(7).
Haddad, L. B., & Nour, N. M. (2009). Unsafe Abortion: Unnecessary Maternal Mortality. Reviews in Obstetrics and Gynecology, 2(2), 122-126.
Harris, L. H., & Grossman, D. (2020, March 12). Complications of Unsafe and Self-Managed Abortion. The New England Journal of Medicine, 382, 1029-1040.
Hasselbacher, L. A., Hebert, L. E., Liu, Y., & Stulberg, D. B. (2020, June 29). "My Hands Are Tied": Abortion Restrictions and Providers' Experiences in Religious and Nonreligious Health Care Systems. Perspectives on Sexual and Reproductive Health, 52(2), 107-115.
Jackson, E., & Kapp, N. (2011, February). Pain control in first-trimester and second-trimester medical termination of pregnancy: a systematic review. Contraception, 83(2), 116-126.
Lafarge, C., Mitchell, K., & Fox, P. (2014). Termination of pregnancy for fetal abnormality: a meta-ethnography of women's experiences. Reproductive Health Matters, 22(44).
Leifer, G. (2018). Introduction to Maternity and Pediatric Nursing. Elsevier.
Loren-Guerrero, L., Gascon-Catalan, A., Pasierb, D., & Romero-Cardiel, M.A. (2017, October 25). Assessment of significant psychological distress at the end of pregnancy and associated factors. Archives of Women's Mental Health, 21, 313-321.
Malik, K., & Dua, A. (2022, May 15). Prostaglandins – StatPearls. NCBI. Retrieved June 6, 2022, from
Mazzotta, P., Stewart, D.E., Koren, G., & Magee, L.A. (2001, March). Factors associated with elective termination of pregnancy among Canadian and American women with nausea and vomiting of pregnancy. Journal of Psychosomatic Obstetrics & Gynecology, 22, 7-12.
Nasution, T. A., Yunita, R., Pasaribu, A. P., & Ardinata, F. M. (2019, October 14). Effectiveness Hand Washing and Hand Rub Method in Reducing Total Bacteria Colony from Nurses in Medan. Open Access Macedonian Journal of Medical Sciences, 7(20), 3380-3383.
Pillitteri, A. (2010). Nursing Care of a Family Experiencing a Sudden Pregnancy Complication. In Maternal & Child Health Nursing: Care of the Childbearing & Childrearing Family (6th ed.). Wolters Kluwer Health/Lippincott Williams & Wilkins.
Renner, R.-M., Nichols, M. D., Jensen, J. T., Li, H., & Edelman, A. B. (2012, May). Paracervical Block for Pain Control in First-Trimester Surgical Abortion. Obstetrics & Gynecology, 119(5), 1030-1037.
Ricci, S. S., Kyle, T., & Carman, S. (2013). Maternity and Pediatric Nursing. Wolters Kluwer Health/Lippincott Williams & Wilkins.
Silbert-Flagg, J., & Pillitteri, A. (2018). Maternal & Child Health Nursing: Care of the Childbearing & Childrearing Family. Wolters Kluwer.
Srinil, S. (2011). Factors Associated with Severe Complications in Unsafe Abortion. J Med Assoc Thai, 94(4), 408-414.
Swearingen, P. L., & Wright, J. (2019). All-in-One Nursing Care Planning Resource – E-Book: Medical-Surgical, Pediatric, Maternity, and Psychiatric-Mental Health (P. L. Swearingen & J. Wright, Eds.). Elsevier Health Sciences.
Topal, C. A., & Terzioglu, F. (2019, April 20). Assessment of depression, anxiety, and social support in the context of therapeutic abortion. Perspectives in Psychiatric Care, 55(4), 618-623.
van Ditzhujizen, J., Brauer, M., Boejie, H., & van Nijnatten, C. H.C.J. (2019, February 22). Dimensions of decision difficulty in women's decision-making about abortion: A mixed methods longitudinal study. PLoS ONE, 14(2).
Reviewed and updated by M. Belleza, R.N.