Neonatal sepsis (neonatal septicemia or sepsis neonatorum) is a systemic condition that arises from a bacterial, viral, or fungal origin, is associated with hemodynamic changes and clinical findings, and causes severe morbidity and mortality (Bulbul, 2020). Neonatal sepsis may be categorized into three:
Early-onset Sepsis
Early-onset sepsis describes cases where clinical manifestations occur in the first three days of life (<72 hours). Of newborns with early-onset sepsis, 85% are present within 24 hours. Early-onset sepsis is associated with vertical transmission or acquisition of microorganisms from the mother. Infection can occur via hematogenous, transplacental spread from an infected mother. Organisms that colonize the mother's genitourinary tract may be acquired by the neonate as it passes through the colonized birth canal at delivery (Gollehon & Aslam, 2019).
Late-onset Sepsis
Late-onset sepsis occurs at 4-90 days of life and is acquired from the environment. The infant's skin, respiratory tract, conjunctivae, gastrointestinal tract, and umbilicus may become colonized via contact with the environment or caregivers.
Very Late-onset Sepsis
Very late-onset sepsis describes sepsis cases diagnosed in infants who are hospitalized in the neonatal intensive care unit from the first 30 days of life until discharge (Bulbul, 2020).
The most important risk factor causing sepsis development in the neonatal period is premature birth and low birth weight. Premature babies with low birth weight have a risk of developing sepsis three to ten times higher than full-term babies with normal birth weight.
In addition, low levels of transplacental maternal IgG levels in preterm babies are among the risk factors. Chorioamnionitis, premature rupture of membranes (>18 hours), intrapartum maternal fever (>38℃), delivery earlier than 37 weeks of gestation, maternal group B streptococcal (GBS) colonization, and other conditions that increase the risk of GBS infection in the newborn increases the risk of early neonatal sepsis (Bulbul, 2020).
Nursing Care Plans
Here are eight (8) neonatal sepsis nursing care plans and nursing diagnoses:
Risk for Ineffective Thermoregulation
Temperature instability is observed with neonatal sepsis and meningitis, either in response to pyrogens secreted by the bacterial organisms or from sympathetic nervous system instability. The neonate is most likely to be hypothermic. When infants are hypothermic or are not kept in a neutral thermal environment, efforts to regulate body temperature can cause metabolic acidosis (Gollehon & Aslam, 2019).
Nursing Diagnosis
Risk for Ineffective Thermoregulation
Risk factors
Lack of brown fat in preterm infants
Immature heat-regulating center of the brain
Excessive heat loss by radiation
Increased metabolism
Hypoglycemia
Possibly evidenced by
Not applicable; (the presence of signs and symptoms establishes an actual diagnosis.)
Desired Outcomes
The newborn will be able to maintain a normal body temperature.
The newborn will avoid developing cold stress.
The newborn will exhibit normal vital signs and Apgar score.
Nursing Assessment and Rationales
1. Monitor the newborn's temperature.
The infant's skin temperature will decrease before the core temperature falls. Therefore a skin probe is used to monitor the temperature of preterm infants. The skin probe is placed in the right upper quadrant of the abdomen. During the first day of life, a newborn's temperature is usually taken and recorded every four to eight hours.
2. Perform an Apgar scoring.
Newborns are observed and rated according to an Apgar score at one minute and five minutes after birth. The newborn is considered vigorous if the initial scores are seven and above. If the five-minute score is less than seven, soring is done every five minutes thereafter until the score reaches seven. Heart rate, respiratory effort, muscle tone, reflex irritability, and color of the infant are each rated 0, 1, or 2.
Nursing Interventions and Rationales
1. Keep nursing care organized and prompt.
Perform all early newborn care speedily and expose the newborn to cool air as little as possible to conserve the little heat the newborn has. The temperature will fall almost immediately to below normal because of heat loss, the temperature of birthing rooms, and the infant's immature temperature-regulating mechanisms if the newborn is not protected from heat loss at birth and in the moments afterward.
2. Place the newborn on the mother's abdomen after birth.
Evaporation is the loss of heat through the conversion of a liquid to a vapor. Newborns are wet when born so that they can lose a great deal of heat as the amniotic fluid on their skin evaporates. To prevent this type of heat loss, lay the newborn on the mother's abdomen immediately after birth and cover the newborn with a warm blanket for skin-to-skin contact.
3. Dry the newborn thoroughly after birth.
Drying the newborn- especially the face and hair– also effectively reduces evaporation because the head, which is a large surface area in a newborn, can be responsible for a great amount of heat loss.
4. Place the newborn under a radiant heat source or a radiant warmer or in an incubator.
Drying and placing the newborn under a radiant heat source is an excellent mechanical measure to help conserve heat or prevent heat loss. The newborn can also be placed under a radiant warmer or in an incubator to maintain a warm environment. The temperature of the incubator is adjusted so that the newborn's body temperature is at an optimal level ( 36.2 to 37℃ [971. To 98.6℉).
5. Cover the newborn with warm blankets and a cap.
Covering the hair with a cap after drying further reduces the possibility of evaporation cooling. Cover the newborn with a warm blanket either when on top of the mother's abdomen or when placed in a warm crib.
6. Cover surfaces where the newborn is placed with warm blankets.
Conduction is the transfer of body heat to a cooler solid object in contact with a newborn. Covering surfaces with a warmed blanket or towel is necessary to help minimize conduction heat loss.
7. Administer antibiotic therapy as indicated.
In the United States and Canada, the current approach to the treatment of early-onset neonatal sepsis includes the administration of combined intravenous aminoglycoside and expanded-spectrum penicillin antibiotic therapy. This regimen provides coverage for gram-positive organisms, especially group B Streptococcus (GBS), and gram-negative bacteria, such as E. coli.
Recommended Resources
Recommended nursing diagnosis and nursing care plan books and resources.
Disclosure: Included below are affiliate links from Amazon at no additional cost from you. We may earn a small commission from your purchase. For more information, check out our privacy policy.
Ackley and Ladwig's Nursing Diagnosis Handbook: An Evidence-Based Guide to Planning Care
We love this book because of its evidence-based approach to nursing interventions. This care plan handbook uses an easy, three-step system to guide you through client assessment, nursing diagnosis, and care planning. Includes step-by-step instructions showing how to implement care and evaluate outcomes, and help you build skills in diagnostic reasoning and critical thinking.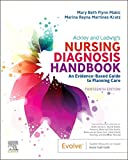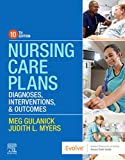 NANDA International Nursing Diagnoses: Definitions & Classification, 2021-2023
The definitive guide to nursing diagnoses is reviewed and approved by NANDA International. In this new version of a pioneering text, all introductory chapters have been rewritten to provide nurses with the essential information they need to comprehend assessment, its relationship to diagnosis and clinical reasoning, and the purpose and application of taxonomic organization at the bedside. A total of 46 new nursing diagnoses and 67 amended nursing diagnostics are presented.
Nurse's Pocket Guide: Diagnoses, Prioritized Interventions, and Rationales
Quick-reference tool includes all you need to identify the correct diagnoses for efficient patient care planning. The sixteenth edition includes the most recent nursing diagnoses and interventions from NANDA-I 2021-2023 and an alphabetized listing of nursing diagnoses covering more than 400 disorders.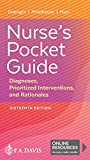 Nursing Diagnosis Manual: Planning, Individualizing, and Documenting Client Care 
Identify interventions to plan, individualize, and document care for more than 800 diseases and disorders. Only in the Nursing Diagnosis Manual will you find for each diagnosis subjectively and objectively – sample clinical applications, prioritized action/interventions with rationales – a documentation section, and much more!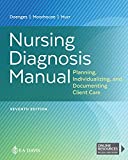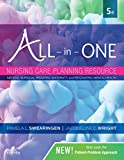 See also
Other recommended site resources for this nursing care plan:
Other care plans related to the care of the pregnant mother and her baby:
References and Sources
Recommended journals, books, and other interesting materials to help you learn more about neonatal sepsis nursing care plans and nursing diagnosis: