Gestational Diabetes Mellitus (GDM) is glucose intolerance with onset during pregnancy. In true GDM, glucose usually returns to normal by six weeks postpartum, although women with GDM have an increased risk of developing type 2 diabetes mellitus later in life. The primary concern for any woman with this disorder is controlling the balance between insulin and blood glucose levels to prevent hyperglycemia or hypoglycemia. Women with gestational diabetes are at an increased risk of complications during pregnancy and delivery.
Nursing Care Plans
The nursing care plan for gestational diabetes mellitus involves providing the client or couple with information regarding the disease condition, teaching insulin administration, achieving and maintaining normoglycemia, and evaluating the present client or fetal well-being.
Here are eight nursing diagnoses for gestational diabetes mellitus nursing care plans:
Risk for Unstable Blood Glucose Levels
If a woman's insulin production is insufficient, glucose cannot be used by the body cells. The cells register the need for glucose, and the liver quickly converts stored glycogen to glucose to increase the serum glucose level. However, because insulin is unavailable, the body cells still cannot use the glucose, so the serum glucose levels rise.
Nursing Diagnosis
Risk for Unstable Blood Glucose Levels
Risk factors may include
Decreased insulin production
Increased resistance of cells to insulin
Increased insulin breakdown
Possibly evidenced by
A risk diagnosis is not evidenced by signs and symptoms. Interventions are directed at prevention.
Desired Outcomes
Within 4 hours of nursing intervention, the patient will verbalize understanding of the individual treatment regiment and the need for regular glucose self-monitoring.
Within 8 hours of nursing action, the patient will maintain fasting serum blood glucose levels between 60-100 mg/dl and 1-hour postprandial of no higher than 140 mg/dl and will be free of signs and symptoms of diabetic ketoacidosis (fruity-scented breath, excessive thirst, frequent urination, weakness, confusion).
Nursing Assessment and Rationales
1. Perform a prenatal screening test to identify gestational diabetes mellitus.
Suppose the woman does not have preexisting diabetes mellitus. In that case, a prenatal screening test is routinely performed between 24 and 28 weeks gestation, but it may be done earlier if risk factors are present. The woman drinks 50g of an oral glucose solution, and a blood sample is taken 1 hour later and analyzed for glucose. If the blood glucose level is 130 to 140 mg/dL or higher, a more complex, 3-hour glucose tolerance test is done.
2. Note signs of hyperglycemia (confusion, increased thirst, frequent urination, changes in visual acuity) or hypoglycemia (dizziness; tremors; lethargy; excessive sweating, pale, cool, moist skin).
Observing these signs may alert the nurse to developing hyperglycemia or hypoglycemia. If the woman cannot increase her insulin production, she will have periods of hyperglycemia as glucose accumulates in the blood. Because the fetus continuously draws glucose from the mother, maternal hypoglycemia can occur between meals and night.
3. Monitor the client's vital signs, uterine contractions, and fetal heart rate (FHR).
Determine the client's progress through monitoring and physical exam and inform her of signs of beginning labor. Increased FHR is a sign of possible fetal distress. Uterine contractions could mark the beginning of preterm labor.
4. Assess understanding of the effect of stress on diabetes. Teach the client about stress management and relaxation measures.
Hormones released during stress conditions (stress hormones) are counter-regulatory in glucose metabolism because they can induce hyperglycemia. During stress situations, insulin sensitivity is generally reduced, mainly due to signaling defects downstream of the insulin receptor that reduce glucose transport in insulin-sensitive tissues such as the liver, muscle, and fats. In contrast, glucose production is higher due to increased hepatic gluconeogenesis. (Marcovecchio & Chiarelli, 2012).
Nursing Interventions and Rationales
1. Teach and demonstrate to the client how to monitor blood glucose levels using a finger-stick method.
The pregnant diabetic woman may monitor her blood glucose levels several times a day as directed by the healthcare provider. The client can test their own blood glucose level in their homes. The client not only must be skilled in the techniques but also understand the results and how to incorporate them into the daily regimen. This means involving the entire healthcare team in ongoing supervision, demonstrations, and support. To ensure a successful pregnancy, the client must keep her blood glucose levels as close to normal as possible.
2. Provide information regarding any required changes in diabetic management, e.g., use of human insulin only, changing from oral diabetic drugs to insulin, and self-monitoring of serum blood glucose levels at least twice a day (e.g., before breakfast and before dinner).
Metabolism and maternal/fetal needs fluctuate during gestation, requiring close monitoring and adaptation. The dose and frequency of insulin injections are tailored to a woman's individual needs. Insulin is often administered on a sliding scale, in which the woman varies her dose of insulin based on each blood glucose level. Two-thirds of daily insulin needs are given before breakfast and one-third before dinner. The client should eat immediately after injecting insulin to avoid hypoglycemia.
3. Provide information regarding the signs, symptoms, and differences between hyperglycemia and hypoglycemia.
The client who takes insulin may experience episodes of hypoglycemia or hyperglycemia. Therefore, she should be taught how to recognize and respond to each condition, and family members are also included in the teaching. Symptoms and interventions include:
Hypoglycemic episodes occur most frequently in the first trimester, owing to continuous fetal drain on serum glucose and amino acids, and too low levels of human placental lactogen (HPL). The blood glucose level that indicates hypoglycemia is usually <60 mg/dL. The client may feel excessive hunger; trembling; weakness; faintness; lethargy; headache; irritability; sweating, pale, cool, moist skin; and even loss of consciousness.
Hyperglycemia results from inadequate insulin, reduced activity, excessive food intake, and infection during pregnancy. A blood glucose level of >120 mg/dL indicates hyperglycemia. Signs of symptoms of hyperglycemia include fatigue; flushed, hot skin; dry mouth; excessive thirst; dehydration; frequent urination; nausea and vomiting; rapid, deep respirations; acetone odor of the breath (which indicates ketoacidosis); and depressed reflexes. To correct a hyperglycemic episode, teach the client to evaluate her food intake and emphasize the importance of honesty regarding her food intake to avoid inappropriately adjusting her insulin dose.
4. Instruct the client on how to treat symptomatic hypoglycemia.
During hypoglycemic periods, the client may drink an 8oz glass of milk or juice or eat a piece of fruit or two crackers to relieve the hypoglycemic episode. She may then repeat in 15 minutes if serum glucose levels remain below 70 mg/dl. Using plenty of simple carbohydrates to treat hypoglycemia causes serum glucose values to elevate. A combination of complex carbohydrates and protein maintains normoglycemia longer and helps maintain the stability of serum glucose throughout the day.
5. Discuss the type of insulin, dosage, and schedule.
Division of insulin dosage considers basal maternal needs and mealtime insulin-to-food ratio and allows more freedom in meal-scheduling. The total daily dosage is based on gestational, current maternal body weight, and serum glucose levels. Typically, insulin dosage may be reduced to avoid hypoglycemia in the first trimester. In the second trimester, increasing placental hormones increase insulin resistance, and the dosage of insulin may have to be increased. Insulin requirements may decrease again at 38 weeks gestation. Insulin Aspart and lispro are fast-acting insulins that are highly effective if given before meals.
6. Monitor serum blood glucose levels (fasting blood sugar, 1-hour postprandial) on the first visit, and then as indicated by the client's condition.
The client should obtain fasting and 1-hour postprandial values four times a day, and goals include fasting numbers of 90 mg/dL and below and postprandial values less than 140 mg/dL. The client monitors her blood glucose levels by using a glucometer. The results should be documented by the client and presented to her healthcare provider to determine if any adjustments in her insulin or oral diabetic regimen are necessary.
7. Obtain results of glycosylated hemoglobin (HbA1c) every 2-4weeks.
The measurement of HbA1c, the amount of glucose attached to hemoglobin, is used to detect the degree of hyperglycemia present. Measuring HbA1c is advantageous not just because it offers a present value of glucose but because it reflects the average blood glucose level over the past 4 to 6 weeks.
8. Administer intravenous fluids and insulin additives or oral diabetic agents as prescribed.
Correcting blood glucose is vital to both maternal and fetal well-being. Insulin therapy is needed by clients who cannot control their blood glucose levels with diet or oral therapy. Short-acting insulin may be used alone or with an intermediate type. The use of insulin pumps has also proved great value for glucose control in pregnant and nonpregnant clients with diabetes mellitus and reduces hypoglycemic events.
9. Coordinate multispecialty care conferences as appropriate.
Provides an opportunity to review the management of both pregnancy and diabetic conditions and plan for special needs during intrapartum and postpartum periods. A dietitian can determine foods to meet her needs and help find solutions to adhering to the diet. Referral to a diabetes management center can also be helpful. During birth, neonatal nurses and a neonatologist are often present.
10. Prepare for hospitalization if diabetes is not controlled.
Assist the client in transfer to the hospital unit. Infant morbidity is linked to maternal hyperglycemia-induced fetal hyperinsulinemia. Continuous monitoring is necessary to detect if uterine contractions and preterm birth were halted.
Recommended Resources
Recommended nursing diagnosis and nursing care plan books and resources.
Disclosure: Included below are affiliate links from Amazon at no additional cost from you. We may earn a small commission from your purchase. For more information, check out our privacy policy.
NANDA International Nursing Diagnoses: Definitions & Classification, 2021-2023
The definitive guide to nursing diagnoses as reviewed and approved by the NANDA International. In this new version of a pioneering text, all introductory chapters have been rewritten to provide nurses with the essential information they need to comprehend assessment, its relationship to diagnosis and clinical reasoning, and the purpose and application of taxonomic organization at the bedside. A total of 46 new nursing diagnoses and 67 amended nursing diagnostics are presented.
Ackley and Ladwig's Nursing Diagnosis Handbook: An Evidence-Based Guide to Planning Care
We love this book because of it's evidence-based approach to nursing interventions. This care plan handbook uses an easy, three-step system to guide you through client assessment, nursing diagnosis, and care planning. Includes step-by-step instructions show how to implement care and evaluate outcomes, and help you build skills in diagnostic reasoning and critical thinking.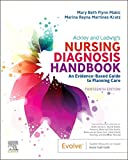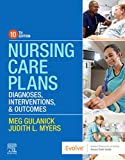 Nurse's Pocket Guide: Diagnoses, Prioritized Interventions, and Rationales
Quick-reference tool includes all you need to identify the correct diagnoses for efficient patient care planning. The sixteenth edition includes the most recent nursing diagnoses and interventions from NANDA-I 2021-2023 and an alphabetized listing of nursing diagnoses covering more than 400 disorders.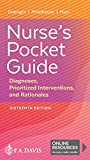 Nursing Diagnosis Manual: Planning, Individualizing, and Documenting Client Care
Identify interventions to plan, individualize, and document care for more than 800 diseases and disorders. Only in the Nursing Diagnosis Manual will you find for each diagnosis…. subjectively and objectively – sample clinical applications, prioritized action/interventions with rationales – a documentation section, and much more!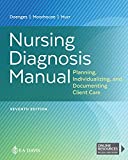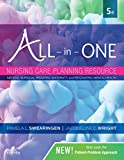 See also
Other recommended site resources for this nursing care plan:
Other care plans related to the care of the pregnant mother and her baby:
References and Sources
Recommended journals, books, and other interesting materials to help you learn more about gestational diabetes mellitus nursing care plans and nursing diagnosis:
Abou Heidar, N. F., Degheili, J. A., Yacoubian, A. A., & Khauli, R. B. (2019, October). Management of urinary tract infection in women: A practical approach for everyday practice. Urology Annals, 11(4), 339-346.
Alves, C., Casqueiro, J., & Casqueiro, J. (2012). Infections in patients with diabetes mellitus: A review of pathogenesis. NCBI. Retrieved January 26, 2022.
American Diabetes Association. (2004, January). Gestational Diabetes Mellitus. Diabetes Care, 27(Supplement 1).
American Diabetes Association. (2022). Standards of Medical Care in Diabetes—2022 Abridged for Primary Care Providers. Clinical diabetes, 40(1), 10-38.
Bennett, S. N., Tita, A., Owen, J., Biggio, J. R., & Harper, L. M. (2015, May). Assessing White's Classification of Pregestational Diabetes in a Contemporary Diabetic Population. Obstetrics and Gynecology, 125(5), 1217-1223.
Coustan, D. R. (2013). Gestational Diabetes Mellitus. Clinical Chemistry, 59(9), 1310-1321.
Diao, D., Diao, F., Xiao, B., Liu, N., Li, F., & Yang, X. (2021, July 30). Causation between Gestational Diabetes Mellitus(GDM) and Pregnancy Induced Hypertension(PIH): A Statistic Case Study in Harbin, China. Research Square.
Dickens, L. T., & Thomas, C. C. (2019, May 9). Updates in Gestational Diabetes Prevalence, Treatment, and Health Policy. Economics and Policy in Diabetes, 19(33).
Dirar, A. M., & Doupis, J. (2017, December 15). Gestational Diabetes from A to Z. World Journal of Diabetes, 8(12), 489-506.
Downes, K. L., Grantz, K. L., & Shenassa, E. D. (2017, August). Maternal, Labor, Delivery, and Perinatal Outcomes Associated with Placental Abruption: A Systematic Review. Am J Perinatol, 34(10), 935-957.
Dreyer, M. A. (2021, August 19). Diabetic Foot Ulcer – StatPearls. NCBI. Retrieved January 28, 2022.
Edo, A.E., Ohenhen, O.A., Adejumo, O.A., & Aisien, A.O. (2019). Diabetic ketoacidosis complicating gestational diabetes mellitus: A case report. Annals of Biomedical Sciences, 18(1).
Eledrisi, M. S., & Elzouki, A.-N. (2020, August 20). Management of Diabetic Ketoacidosis in Adults: A Narrative Review. Saudi Journal of Medicine and Medical Sciences, 8(3), 165-173.
Gabbe, S. G., Niebyl, J. R., Simpson, J. L., Landon, M. B., Galan, H. L., Jauniaux, E. R.M., Driscoll, D. A., Berghella, V., & Grobman, W. A. (2017). Obstetrics: Normal and Problem Pregnancies (7th ed.). Elsevier.
Hwang, D. S., & Bordoni, B. (2021, September 2). Polyhydramnios. Statpearls. Retrieved January 19, 2022.
Kalinderi, K., Delkos, D., Kalinderis, M., Athanasiadis, A., & Kalogiannidis, I. (2018, February 6). Urinary tract infection during pregnancy: current concepts on a common multifaceted problem. Journal of Obstetrics and Gynaecology, 38(4), 448-453.
Kapur, K., Kapur, A., & Hod, M. (2021, February 1). Nutrition Management of Gestational Diabetes Mellitus. Annals of Nutrition and Metabolism, 76(suppl 3), 17-29.
Ko, H. J., Hong, S. Y., & Bae, J. Y. (2021, April 15). Pregnancy and neonatal outcomes of hyperglycemia caused by atosiban administration during pregnancy. Clinical and Experimental Obstetrics and Gynecology, 48(2), 257-262.
Leifer, G. (2018). Introduction to Maternity and Pediatric Nursing (8th ed.). Elsevier.
Liu, X., Wu, N., & Al-Mureish, A. (2021, March 30). A Review on Research Progress in the Application of Glycosylated Hemoglobin and Glycated Albumin in the Screening and Monitoring of Gestational Diabetes. International Journal of General Medicine, 14, 1155-1165.
Lizzo, J. M., Goyal, A., & Gupta, V. (2021, November 20). Adult Diabetic Ketoacidosis – StatPearls. NCBI. Retrieved January 27, 2022.
Marcovecchio, M. L., & Chiarelli, F. (2012, October 23). The effects of acute and chronic stress on diabetes control. Science Signaling, 5(247).
Marwa, K. J., Njalika, A., Ruganuza, D., Katabalo, D., & Kamugisha, E. (2018, January 8). Self-medication among pregnant women attending antenatal clinic at Makongoro health centre in Mwanza, Tanzania: a challenge to health systems. BMC Pregnancy and Childbirth, 18(16).
Mishra, J., Srivastava, S. K., & Pandey, K. B. (2021, April 1). Compromised Renal and Hepatic Functions and Unsteady Cellular Redox State during Preeclampsia and Gestational Diabetes Mellitus. Archives of Medical Research, 1(38). 
Moradi, M., Salarfard, M., Abedian, Z., Mazloum, S. R., & Farkhani, E. M. (2021, February 1). The Relationship Between Underlying Factors and Treatment Adherence in Women With Gestational Diabetes. Journal of Arak University of Medical Sciences, 23(6).
Morris, C. H., & Baker, J. (2021, July 21). Glucagon – StatPearls. NCBI. Retrieved January 19, 2022.
Nikoloudi, M., Eleftheriadou, I., Tentolouris, A., Kosta, O. A., & Tentolouris, N. (2018, August 1). Diabetic Foot Infections: Update on Management. Current Infectious Disease Reports, 20(40).
Nyenwe, E. A., Razavi, L. N., Kitabchi, A. E., Khan, A. N., & Wan, J. Y. (2010, May 18). Acidosis: The Prime Determinant of Depressed Sensorium in Diabetic Ketoacidosis. Diabetes Care, 33(8), 1837-1839.
Pandraklakis, A., & Pappa, K. (2019, January-March). The management of the macrosomic fetus and the assessment of wellbeing in gestational diabetes mellitus. HJOG An Obstetrics and Gynecology International Journal, 18(1), 11-20.  
Perrier, E. T., Armstrong, L. E., Bottin, J. H., Clark, W. F., Dolci, A., Guelinckx, I., Iroz, A., Kavouras, S. A., Lang, F., Lieberman, H. R., Melander, O., Morin, C., Seksek, I., Stookey, J. D., Tack, I., Vanhaecke, T., Vecchio, M., & Peronnet, F. (2020, July 6). Hydration for health hypothesis: a narrative review of supporting evidence. European Journal of Nutrition, 60, 1167-1180.
Pillitteri, A., & Silbert-Flagg, J. (2018). Maternal & Child Health Nursing: Care of the Childbearing & Childrearing Family (8th ed.). Wolters Kluwer.
Sadaqat, A., Batool, H., & Ambreen, A. (2020, January). Diabetes in Pregnancy: High Risk for Vulvovaginal Candidiasis. Annals of King Edward Medical University, 26(1), 72-76.
Salama, N. I., & Abushaikha, L. (2018, October). Adherence to Clinical Practice Guidelines during Antenatal Management of Gestational Diabetes Mellitus: An Integrative Review. Open Journal of Nursing, 8(10).
Storme, O., Saucedo, J. T., Mora, A. G.-., Davila, M. D.-., & Naber, K. G. (May, 2019). Risk factors and predisposing conditions for urinary tract infection. Therapeutic Advances in Urology, 11.
Tiongco, R. E., Arceo, E., Clemente, B., & Cortel, M. R. P. (2018, October 12). Association of maternal iron deficiency anemia with the risk of gestational diabetes mellitus: a meta-analysis. Archives of Gynecology and Obstetrics, 299, 89-95.
Vermeil, T., Peters, A., Kilpatick, C., Pires, D., Allegranzi, B., & Pittet, D. (2019, April). Hand Hygiene in hospitals: Anatomy of a revolution. Journal of Hospital Infection, 101(4), 383-392.
Yuen, L., & Wong, V. W. (2015, July 25). Gestational diabetes mellitus: Challenges for different ethnic groups. World Journal of Diabetes, 6(8), 1024-1032.
Zhang, N., Zhang, F., Chen, S., Han, F., Lin, G., Zhai, Y., He, H., Zhang, J., & Ma, G. (2020, February 7). Associations between hydration state and pregnancy complications, maternal-infant outcomes: protocol of a prospective observational cohort study. BMC Pregnancy and Childbirth, 20(82).
Zulkarnain, M., Flora, R., Faisya, A. F., Martin, S., & Aguscik. (2019). Dehydration Index and Fatigue Level of Workers Laboring in Heat Exposed Environments. Advances in Health Sciences Research, 25.
Reviewed and updated by M. Belleza, R.N.