Hypospadias and epispadias are congenital anomalies of the penis that result in the incomplete development of the anterior urethra. In hypospadias, the urethral opening is located along the underside of the penis, near the tip. In epispadias, the urethral opening is on the upper surface (dorsum) of the penis.
The incidence of this defect in the United States is approximately 3.2 in 1,000 live male births or about 1 in every 300 male children. The cause of this defect is unknown but is associated with genetics, low birth weights, and by race/ethnic background (more common in whites, Italians, and Jews). Chordee, an abnormal curvature of the penis, is usually linked with hypospadias. Other associated anomalies include undescended testes, an inguinal hernia, and Wilms tumor.
The goal of treatment of this anomaly is to reconstruct a straight penis with a meatus close to the normal anatomic location. Usually, the surgical repair is recommended to be done in the early year of life to prevent psychological trauma. Currently, the recommended age for urethroplasty (hypospadias/epispadias repair) is between 3 to 12 months of age and for orthoplasty (chordee repair) is during the first year of the child.
Nursing Care Plans
Major nursing care plan objectives for the child with hypospadias or epispadias include improving the child's physical appearance, ensuring a positive body image, providing relief of pain and discomfort, decreasing parental anxiety, and absence of complications (bleeding, infection, catheter obstruction and sexual dysfunction).
Here are four (4) nursing care plans (NCP) and nursing diagnosis (NDx) for hypospadias and epispadias:
Acute Pain
Nursing Diagnosis
May be related to
Possibly evidenced by
Verbalization of pain
Crying
Irritability, restlessness
Distractive behavior
Changes in vital signs
Desired Outcomes
Child will experience decreased pain as evidenced by infrequent crying episodes and exhibit normal sleeping pattern.
| Nursing Interventions | Rationale |
| --- | --- |
| Assess location, characteristics, onset, duration, frequency, location, and severity of pain; Observe for verbal and nonverbal cues. | Provides data about the description of pain which can be used as a guideline for analgesic therapy. |
| Maintain a position of comfort; Properly set the catheter to avoid tension and kinking. | Promotes comfort and avoids pain due to pulling on or manipulating catheter. |
| Encourage use of relaxation techniques. | Promotes rest and refocus attention thus decreases discomfort. |
| Apply ice compress as indicated. | Relieves pain and decreases edema. |
| Administer analgesic (e.g., Tylenol) as ordered. | Lessens pain and promotes rest which reduces stimuli and pain. |
| Educate parents that medications will prevent pain and restlessness and allow for healing. | Provides information about the need for pain medications for child's comfort. |
Recommended Resources
Recommended nursing diagnosis and nursing care plan books and resources.
Disclosure: Included below are affiliate links from Amazon at no additional cost from you. We may earn a small commission from your purchase. For more information, check out our privacy policy.
NANDA International Nursing Diagnoses: Definitions & Classification, 2021-2023
The definitive guide to nursing diagnoses as reviewed and approved by the NANDA International. In this new version of a pioneering text, all introductory chapters have been rewritten to provide nurses with the essential information they need to comprehend assessment, its relationship to diagnosis and clinical reasoning, and the purpose and application of taxonomic organization at the bedside. A total of 46 new nursing diagnoses and 67 amended nursing diagnostics are presented.
Ackley and Ladwig's Nursing Diagnosis Handbook: An Evidence-Based Guide to Planning Care
We love this book because of it's evidence-based approach to nursing interventions. This care plan handbook uses an easy, three-step system to guide you through client assessment, nursing diagnosis, and care planning. Includes step-by-step instructions show how to implement care and evaluate outcomes, and help you build skills in diagnostic reasoning and critical thinking.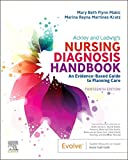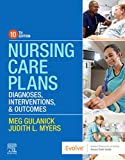 Nurse's Pocket Guide: Diagnoses, Prioritized Interventions, and Rationales
Quick-reference tool includes all you need to identify the correct diagnoses for efficient patient care planning. The sixteenth edition includes the most recent nursing diagnoses and interventions from NANDA-I 2021-2023 and an alphabetized listing of nursing diagnoses covering more than 400 disorders.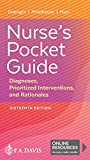 Nursing Diagnosis Manual: Planning, Individualizing, and Documenting Client Care
Identify interventions to plan, individualize, and document care for more than 800 diseases and disorders. Only in the Nursing Diagnosis Manual will you find for each diagnosis…. subjectively and objectively – sample clinical applications, prioritized action/interventions with rationales – a documentation section, and much more!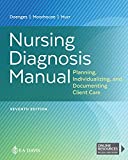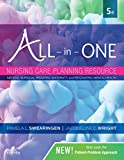 See also
Other recommended site resources for this nursing care plan:
Other nursing care plans for pediatric conditions and diseases: