Influenza (also known as flu, or grippe) is an acute inflammation of the nasopharynx, trachea, and bronchioles, with congestion, edema, and the possibility of necrosis of these respiratory structures. Influenza is a highly contagious airborne disease of the respiratory tract caused by three different types of Myxovirus influenzae. It occurs sporadically or in epidemics which peaks usually during colder months. In tropical areas, influenza occurs throughout the year. The WHO estimates that 1 billion influenza cases, 3 to 5 million severe cases, and 290,000 to 650,000 influenza-related respiratory deaths occur each year worldwide (Nguyen & Stuart, 2022).
The presentation of influenza virus infection varies, but it usually overlaps with those of many other viral upper respiratory tract infections (URTI). Typical signs and symptoms include cough, fever, sore throat, myalgias, headache, nasal discharge, weakness and severe fatigue, tachycardia, and red, watery eyes. Influenza has been diagnosed traditionally on the basis of clinical criteria, but rapid diagnostic tests are becoming more widely used. The gold standard for diagnosing influenza a and B is a viral culture of nasopharyngeal samples or throat samples (Nguyen & Stuart, 2022).
Nursing Care Plans
Unless complications occur, influenza doesn't require hospitalization and nursing care usually focuses on the prevention of the disease and relief of symptoms.
Here are six (6) nursing care plans (NCP) and nursing diagnosis (NDx) for Influenza (Flu):
Acute Pain
Influenza causes many signs and symptoms that create pain and discomfort for the client. Myalgias are common and range from mild to severe. Frontal or retro-orbital headache is common and is usually severe. A sore throat may be severe and may last three to five days. The sore throat may be a significant reason why the client would seek medical attention (Nguyen & Stuart, 2022).
Nursing Diagnosis
May be related to
Influenza virus
Pneumonia
Coughing
Possibly evidenced by
Verbalization of pain
Fever
Cough with or without production
Body aches
Malaise
Sore throat
Headaches
Desired Outcomes
The client will achieve relief from aches and pain.
The client will report pain is controlled or eliminated.
The client verbalizes methods that provide relief.
The client will follow the prescribed pharmacological regimen.
Nursing Assessments and Rationales
1. Assess the client for complaints of headaches, sore throat, general malaise or body weakness, muscle aches, and pain.
These symptoms are caused by inflammation or elevated temperature. The client may frequently feel sore muscles which can leave the client weak, fatigued, and exhausted. Muscle aches and pain happen because of an immune response to the infection. Dehydration may also contribute to muscle pain (Duda, 2022).
2. Assess changes in vital signs.
Vital signs are usually increased as a result of autonomic response to pain. Heart rate usually increases with acute pain, and blood pressure may elevate slightly due to severe headaches and muscle discomfort.
3. Observe for irritability and sleep disturbances.
These nonverbal cues may indicate the presence or degree of pain being experienced. Some clients, despite extreme exhaustion, may have difficulty falling asleep due to muscle discomfort, therefore, a position of comfort must be evaluated and recommended.
Nursing Interventions and Rationales
1. Provide a restful, quiet environment. Schedule the client's rest periods and activities.
This reduces stimuli that may increase pain. Rest and sleep are vital for healing and balancing the body's metabolic demands and consumption. Adequate rest and sleep can also enhance coping with stress and discomfort.
2. Provide warm baths or a heating pad to aching muscles.
Warmth causes vasodilation and decreases discomfort. A warm bath or shower can loosen tight, painful muscles and relieve muscle aches. If fever is present, the water should be kept lukewarm to avoid raising the temperature more. Heating pads or blankets may also relieve muscle aches, but careful use is imperative to avoid burns (Duda, 2022).
3. Provide a cool compress to the head.
Continuous application of cool water to the skin can be achieved by submerging a small cloth or towelette in cold water and then wringing it out, and then placing the cool cloth over the client's forehead. This can be changed and re-submerged when it is no longer cool (Gregory, 2021).
4. Provide backrubs as needed.
Massage therapy can help with muscle aches and headaches and may indirectly help the client recover faster because it can reduce cortisol levels in the body. The stress hormone weakens the immune system by impairing certain infection-fighting WBCs. Using topical relief creams for massaging muscle aches may also improve blood flow and relieve the pain (Duda, 2022).
5. Encourage gargling with warm water; provide throat lozenges as necessary.
A sore throat is usually worse in the mornings because the throat tends to become dry overnight. Having lozenges or hard candies or anything that stimulates saliva production will keep the throat moist and relieve discomfort. For younger children, cold liquids and popsicles may provide relief, and avoid the risk of aspiration (News in Health, 2013).
6. Increase fluid intake as tolerated.
In influenza, the body tends to lose more fluids through excessive sweating, vomiting, diarrhea, and fever. Drinking increased amounts of clear liquids will replace the fluid losses and aid the body's immune system (Duda, 2022).
7. Instruct the client in deep breathing, relaxation techniques, guided imagery, massage, and other nonpharmacologic aids.
This helps the client to focus less on pain and may improve the efficacy of analgesics by decreasing muscle tension. Relaxation techniques aid in the management of stress, promote a sense of well-being, may reduce analgesic needs, and promote healing. These interventions may also redirect attention from pain.
8. Instruct the client regarding the proper use of acetaminophen.
Acetaminophen is a non-opioid analgesic and antipyretic agent used to relieve pain and headache but should be used cautiously in clients with liver dysfunction because of acetaminophen metabolism in the liver. It is used as a single agent for mild to moderate pain and combined with an opioid analgesic for severe pain (Gerriets & Nappe, 2022).
9. Educate the client regarding NSAIDs and to avoid the use of aspirin
NSAIDs are a drug class FDA-approved for use as antipyretic, anti-inflammatory, and analgesic agents. Acetylated salicylates such as aspirin can potentially cause hemorrhage and ulceration, therefore, must be avoided. This is due to their antiplatelet activity and typically causes a problem if the client has a history of gastric ulcers, diseases that impair platelet activity, and in some perioperative cases (Ghlichloo & Gerriets, 2022).
10. Promote the use of a vaporizer or humidifier as approved by the healthcare provider.
Dry air can make the symptoms of influenza worse, especially sore throat. During infection, the respiratory tract produces increased mucus which helps in preventing the spread of infection. If the air is cold and dry, mucus dries up in the airways and decreases airway clearance of pathogens and viruses. Maintaining a relative humidity between 40 to 60% can reduce the spread of the virus and relieve respiratory symptoms. It may also reduce the pain and inflammation of the throat and aid the client in sleeping better (Duda, 2022).
Recommended Resources
Recommended nursing diagnosis and nursing care plan books and resources.
Disclosure: Included below are affiliate links from Amazon at no additional cost from you. We may earn a small commission from your purchase. For more information, check out our privacy policy.
Ackley and Ladwig's Nursing Diagnosis Handbook: An Evidence-Based Guide to Planning Care
We love this book because of its evidence-based approach to nursing interventions. This care plan handbook uses an easy, three-step system to guide you through client assessment, nursing diagnosis, and care planning. Includes step-by-step instructions showing how to implement care and evaluate outcomes, and help you build skills in diagnostic reasoning and critical thinking.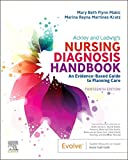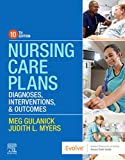 NANDA International Nursing Diagnoses: Definitions & Classification, 2021-2023
The definitive guide to nursing diagnoses is reviewed and approved by the NANDA International. In this new version of a pioneering text, all introductory chapters have been rewritten to provide nurses with the essential information they need to comprehend assessment, its relationship to diagnosis and clinical reasoning, and the purpose and application of taxonomic organization at the bedside. A total of 46 new nursing diagnoses and 67 amended nursing diagnostics are presented.
Nurse's Pocket Guide: Diagnoses, Prioritized Interventions, and Rationales
Quick-reference tool includes all you need to identify the correct diagnoses for efficient patient care planning. The sixteenth edition includes the most recent nursing diagnoses and interventions from NANDA-I 2021-2023 and an alphabetized listing of nursing diagnoses covering more than 400 disorders.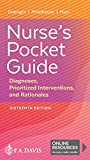 Nursing Diagnosis Manual: Planning, Individualizing, and Documenting Client Care
Identify interventions to plan, individualize, and document care for more than 800 diseases and disorders. Only in the Nursing Diagnosis Manual will you find for each diagnosis…. subjectively and objectively – sample clinical applications, prioritized action/interventions with rationales – a documentation section, and much more!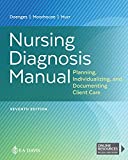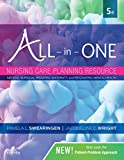 See Also
Other recommended site resources for this nursing care plan:
Other nursing care plans related to respiratory system disorders:
References and Sources
Adeyinka, A., & Kondamudi, N. P. (2022, August 14). Cyanosis – StatPearls – NCBI Bookshelf. NCBI. Retrieved December 6, 2022.
Bertoldo, G., Pesce, A., Pepe, A., Pelullo, C. P., & Di Giuseppe, G. (2019). Seasonal influenza: Knowledge, attitude and vaccine uptake among adults with chronic conditions in Italy. PLOS ONE, 14(5).
Centers for Disease Control and Prevention. (2021). Prevention Strategies for Seasonal Influenza in Healthcare Settings. CDC. Retrieved December 6, 2022.
Centers for Disease Control and Prevention. (2022, October). Clinical Signs and Symptoms of Influenza. CDC. Retrieved December 8, 2022.
Duda, K. (2022, September 9). Body Aches Caused By the Flu: Causes and Treatment. Verywell Health. Retrieved December 7, 2022.
Gerriets, V., & Nappe, T. M. (2022, September 18). Acetaminophen – StatPearls – NCBI Bookshelf. NCBI. Retrieved December 7, 2022.
Ghlichloo, I., & Gerriets, V. (2022, May 19). Nonsteroidal Anti-inflammatory Drugs (NSAIDs) – StatPearls – NCBI Bookshelf. NCBI. Retrieved December 7, 2022.
Gregory, E. (2021). Cooling Techniques For Hyperthermia – StatPearls – NCBI Bookshelf. NCBI. Retrieved December 7, 2022.
Huang, L. H., & Corden, T. E. (2018, December 7). Dehydration: Background, Pathophysiology, Etiology. Medscape Reference. Retrieved December 11, 2022.
Kalarikkal, S. M., & Jaishankar, G. B. (2022, January 20). Influenza Vaccine – StatPearls – NCBI Bookshelf. NCBI. Retrieved December 10, 2022.
Kamiya, Y., Fujisawa, T., Katsumata, M., Yasui, H., Suzuki, Y., Karayama, M., Hozumi, H., Furuhashi, K., Enomoto, N., Nakamura, Y., Inui, N., Setou, M., Ito, M., Suzuki, T., Ikegami, K., & Suda, T. (2020). Influenza A virus enhances ciliary activity and mucociliary clearance via TLR3 in airway epithelium. Respiratory Research, 21(282).
Katz, S., Arish, N., Rokach, A., Zaltzman, Y., & Marcus, E.-L. (2018). The effect of body position on pulmonary function: a systematic review. BMC Pulmonary Medicine, 18(159).
Majumdar, S. R., Eurich, D. T., Gamble, J.-M., Senthselvan, A., & Marrie, T. J. (2011, February 01). Oxygen Saturations Less than 92% are Associated with Major Adverse Events in Outpatients with Pneumonia: A Population-Based Cohort Study. Clinical Infectious Diseases, 52(3), 325-331.
Mauk, K. L. (2006, February). Reaching and teaching older adults. Nursing, 36(2), 17.
Moorhouse, M. F., Doenges, M. E., & Murr, A. C. (2010). Nursing Care Plans: Guidelines for Individualizing Client Care Across the Life Span. F.A. Davis Company.
News in Health. (2013). Soothing a Sore Throat. NIH News in Health. Retrieved December 7, 2022.
Nguyen, H. H., & Stuart, M. (2022, October 31). Influenza: Practice Essentials, Background, Pathophysiology. Medscape Reference. Retrieved December 6, 2022.
Romine, W. L., Barrow, L. H., & Folk, W. R. (2013, March 21). Exploring Secondary Students' Knowledge and Misconceptions about Influenza: Development, validation, and implementation of a multiple choice influenza knowledge scale. International Journal of Science Education, 35(11), 1874-1901.
Sagor, K. H., & AlAteeq, M. A. (2018). Beliefs, attitudes, and barriers associated with the uptake of the seasonal influenza vaccine among patients visiting primary healthcare clinics. Saudi Medical Journal, 39(7).
Schraga, E. D., & Wiener, S. W. (2022, July 20). Cooling Techniques for Hyperthermia: Overview, Indications, Contraindications. Medscape Reference. Retrieved December 7, 2022.
Sereearuno, T., Rittayamai, N., Lawansil, S., & thirapatarapong, W. (2020). Effectiveness of a chest physiotherapy care map in hospitalized patients. Heart & Lung, 49(5).
Shin, M. (2019). Pulmonary and Physical Rehabilitation in Critically Ill Patients. NCBI. Retrieved December 6, 2022.
Sparks, D. (2017, July 21). Home Remedies: Fighting a fever. Mayo Clinic News Network. Retrieved December 7, 2022.
Tibbits, D. (2022, November 13). What Is a Hypothermia Blanket? (with pictures). Wise Geek. Retrieved December 7, 2022.
Walter, E. (2021). Effect of a fever in viral infections — the 'Goldilocks' phenomenon? NCBI. Retrieved December 7, 2022.