Inflammatory bowel disease (IBD) is an idiopathic disease caused by a dysregulated immune response to host intestinal microflora. It results from a complex interplay between genetic and environmental factors. Similarities involve (1) chronic inflammation of the alimentary tract and (2) periods of remission interspersed with episodes of acute inflammation. There is a genetic predisposition for IBD, and patients with this condition are more prone to the development of malignancy.
The two major types of inflammatory bowel disease are ulcerative colitis (UC) and Crohn disease (CD).
Ulcerative colitis (UC): A chronic condition of unknown cause usually starting in the rectum and distal portions of the colon and possibly spreading upward to involve the sigmoid and descending colon or the entire colon. It is usually intermittent (acute exacerbation with long remissions), but some individuals (30%–40%) have continuous symptoms. Cure is effected only by total removal of colon and rectum/rectal mucosa.
Regional enteritis (Crohn's disease, ileocolitis): May be found in portions of the alimentary tract from the mouth to the anus but is most commonly found in the small intestine (terminal ileum). It is a slowly progressive chronic disease of unknown cause with intermittent acute episodes and no known cure. UC and regional enteritis share common symptoms but differ in the segment and layer of intestine involved and the degree of severity and complications. Therefore, separate databases are provided.
Nursing Care Plans
Nursing care management of patients with inflammatory bowel diseases (IBD) includes control of diarrhea and promoting optimal bowel function; minimize or prevent complications; promote optimal nutrition, and provide information about the disease process and treatment needs.
Here are seven (7) nursing care plans (NCP) and nursing diagnosis for patients with inflammatory bowel diseases: ulcerative colitis, Crohn's disease, and ileocolitis:
Diarrhea
Nursing Diagnosis
May be related to
Inflammation, irritation, or malabsorption of the bowel
Presence of toxins
Segmental narrowing of the lumen
Possibly evidenced by
Increased bowel sounds/peristalsis
Hyperactive bowel sounds
Frequent, and often severe, watery stools (acute phase)
Changes in stool color
Abdominal pain; urgency (sudden painful need to defecate), cramping
Desired Outcomes
Report reduction in frequency of stools, return to more normal stool consistency.
Identify/avoid contributing factors.
| Nursing Interventions | Rationale |
| --- | --- |
| Ascertain onset and pattern of diarrhea | To assess etiology. Chronic diarrhea (caused by irritable bowel syndrome, infectious diseases affecting colon such as IBD). |
| Observe and record stool frequency, characteristics, amount, and precipitating factors. | Helps differentiate individual disease and assesses severity of episode. |
| Observe for presence of associated factors, such as fever, chills, abdominal pain,cramping, bloody stools, emotional upset, physical exertion and so forth. | To assess causative factors and etiology. |
| Promote bedrest, provide bedside commode. | Rest decreases intestinal motility and reduces the metabolic rate when infection or hemorrhage is a complication. Urge to defecate may occur without warning and be uncontrollable, increasing risk of incontinence or falls if facilities are not close at hand. |
| Remove stool promptly. Provide room deodorizers. | Reduces noxious odors to avoid undue patient embarrassment. |
| Identify and restrict foods and fluids that precipitate diarrhea (vegetables and fruits, whole-grain cereals, condiments, carbonated drinks, milk products). | Avoiding intestinal irritants promote intestinal rest and reduce intestinal workload. |
| Restart oral fluid intake gradually. Offer clear liquids hourly; avoid cold fluids. | Provides colon rest by omitting or decreasing the stimulus of foods and fluids. Gradual resumption of liquids may prevent cramping and recurrence of diarrhea; however, cold fluids can increase intestinal motility. |
| Provide opportunity to vent frustrations related to disease process. | Presence of disease with unknown cause that is difficult to cure and that may require surgical intervention can lead to stress reactions that may aggravate condition. |
| Observe for fever, tachycardia, lethargy, leukocytosis, decreased serum protein, anxiety, and prostration. | May signify that toxic megacolon or perforation and peritonitis are imminent or have occurred, necessitating immediate medical intervention. |
Recommended Resources
Recommended nursing diagnosis and nursing care plan books and resources.
Disclosure: Included below are affiliate links from Amazon at no additional cost from you. We may earn a small commission from your purchase. For more information, check out our privacy policy.
NANDA International Nursing Diagnoses: Definitions & Classification, 2021-2023
The definitive guide to nursing diagnoses as reviewed and approved by the NANDA International. In this new version of a pioneering text, all introductory chapters have been rewritten to provide nurses with the essential information they need to comprehend assessment, its relationship to diagnosis and clinical reasoning, and the purpose and application of taxonomic organization at the bedside. A total of 46 new nursing diagnoses and 67 amended nursing diagnostics are presented.
Ackley and Ladwig's Nursing Diagnosis Handbook: An Evidence-Based Guide to Planning Care
We love this book because of it's evidence-based approach to nursing interventions. This care plan handbook uses an easy, three-step system to guide you through client assessment, nursing diagnosis, and care planning. Includes step-by-step instructions show how to implement care and evaluate outcomes, and help you build skills in diagnostic reasoning and critical thinking.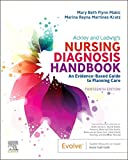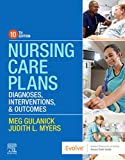 Nurse's Pocket Guide: Diagnoses, Prioritized Interventions, and Rationales
Quick-reference tool includes all you need to identify the correct diagnoses for efficient patient care planning. The sixteenth edition includes the most recent nursing diagnoses and interventions from NANDA-I 2021-2023 and an alphabetized listing of nursing diagnoses covering more than 400 disorders.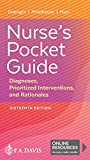 Nursing Diagnosis Manual: Planning, Individualizing, and Documenting Client Care
Identify interventions to plan, individualize, and document care for more than 800 diseases and disorders. Only in the Nursing Diagnosis Manual will you find for each diagnosis…. subjectively and objectively – sample clinical applications, prioritized action/interventions with rationales – a documentation section, and much more!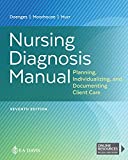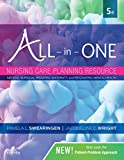 See also
Other recommended site resources for this nursing care plan:
More nursing care plans related to gastrointestinal disorders: