Cesarean birth, also termed cesarean section, is the delivery of a neonate by surgical incision through the abdomen and uterus. The term cesarean birth is used in nursing literature rather than cesarean delivery to accentuate that it is a process of birth rather than a surgical procedure. This method may occur under planned, unplanned, or emergency conditions. Indications for cesarean birth may include abnormal labor, cephalopelvic disproportion, gestational hypertension or diabetes mellitus, active maternal herpes virus infection, fetal compromise, placenta previa, or abruptio placentae.
Nursing Care Plans
Cesarean section is currently the most common major surgical procedure in the United States. However, it carries risks to both the mother and the fetus. It also has a lengthy recovery period than vaginal birth. Some women may have difficulty attempting a vaginal birth later. Yet, many women can have a vaginal birth after a cesarean (VBAC). Hence, mothers need to work with health care providers to make the best decision for themselves and the baby.
Here are 11 nursing diagnoses and nursing care plans for cesarean birth:
Risk for Impaired Parenting
The early postpartum period is critical and sensitive for the close relationship between the mother and her infant, which may be affected by their separation at birth and type of delivery. In a cesarean birth, long-term separation of mothers and infants occurs due to such complications as pain, bleeding, and infection. Cesarean birth may affect mother-infant attachment due to issues such as the side effects of anesthesia and delivery location in the operating room. Additionally, women with induced cesarean birth experience higher postpartum fatigue than those with vaginal delivery, resulting in problems with infant care (Rookesh et al., 2021).
Nursing Diagnosis
Risk for Impaired Parenting
Risk factors may include
Unplanned cesarean birth
Discomfort from surgery
Prolonged separation at birth
May be evidenced by
A risk diagnosis is not evidenced by signs and symptoms, the presence of signs and symptoms establishes an actual/problem diagnosis. Nursing interventions are directed at prevention. 
Desired outcomes and goals
The client voluntarily holds and feeds the infant.
The client voices out positive comments about the infant.
The client participates in the decision-making process about the infant.
The client demonstrates techniques to enhance the care of the infant.
The client displays a desire to strengthen her parenting skills.
Nursing Assessment and Rationales
1. Assess the client's or couple's perception of the situation and note individual concerns.
Identifying individual factors will aid in focusing interventions and establishing a realistic care plan. When a cesarean birth is unscheduled, the client does not have much preoperative time to think about how she will feel after surgery. Most clients are surprised to realize how quickly they become fatigued and how painful a simple surgical incision can be. Identifying essential factors that can affect their parenting role should be done early to put forth interventions before discharge.
2. Determine cultural and religious influences on parenting expectations of self and infant.
This information is crucial to helping the family identify and develop a treatment plan that meets its specific needs. For example, Chinese parents rarely praise their children verbally, because their culture encourages modesty and humility. Chinese typically express their emotions in more subtle forms than Western people (Chung et al., 2018).
3. Assess the client's or couple's level of stress and discomfort.
A study demonstrated that an atmosphere full of stress and discomfort in high-risk pregnancies might reduce maternal attachment behaviors. Adaptations to changes in pregnancy in normal conditions were already considered a crisis, as well. In case of a health risk for the mother or the infant, conditions would be more difficult, requiring more flexibility and patience (Rookesh et al., 2021).
4. Assess parenting skill level, considering intellectual, emotional, and physical strengths and limitations.
This identifies areas of need for further education, skill training, and factors that might interfere with assimilating new information. If the parent's behavior shows strong intent for interaction, it attracts the attention of infants and initiates the mutual exchange, response, and participation (Chung et al., 2018).
5. Note the presence and effectiveness of extended family support systems.
Having a support system provides role models for parents to help them develop their parenting style. However, some role models may be negative and/or controlling. The history of parental evolution and the way parents have interacted with their own parents can also influence how they behave with their children in the future (Vafaeenejad et al., 2019).
Nursing Interventions and Rationales
1. Encourage the mother to breastfeed the infant.
Unless the infant was transferred to another unit, the nurse should provide the mother ample time to hold and breastfeed her infant. The average woman can breastfeed satisfactorily after a cesarean birth. However, caution the client that this may cause temporary uterine pain as the uterus contracts with breastfeeding, which could be beneficial in preventing postpartum hemorrhage. Intensive breastfeeding may facilitate increased maternal emotional care resulting in greater security attachment (Gibbs et al., 2018).
2. Involve the client in activities with the infant that they can accomplish successfully.
Participating in infant care enhances the client's self-concept. Studies showed that mothers in a vaginal birth group are more motivated to take care of newborns and felt less tired than mothers in a cesarean birth group, who were more likely to fail in their efforts to care for their infants (Chen & Tan, 2019).
3. Encourage early skin-to-skin contact between mother and infant.
Research showed that mother-infant attachment status directly affected infants' emotional, sentimental, and neonatal dimensions and behavioral problems. Results of a study indicated that the ratio of infants transferred to the Neonatal Intensive Care Unit (NICU) for examination after skin-to-skin contact immediately after cesarean birth was significantly different from the group with no mother-infant contact. These results support immediate, uninterrupted skin-to-skin contact for all mothers regardless of birth mode (Rookesh et al., 2021).
4. Recognize and provide positive feedback for nurturant and protective parenting behaviors.
Emphasize positive aspects of the situation, maintaining a positive attitude toward the parent's capabilities and potential for improvement. This reinforces the continuation of desired behaviors. Helping the parents to feel accepting about themselves and individual capabilities will promote growth and strengthening of their skills.
5. Refer the client/couple to resources such as books, classes, and support groups.
The client should be able to develop support systems appropriate to their situation. Providing information and role models can help people learn to negotiate and develop skills for parenting and living together.
Recommended Resources
Recommended nursing diagnosis and nursing care plan books and resources.
Disclosure: Included below are affiliate links from Amazon at no additional cost from you. We may earn a small commission from your purchase. For more information, check out our privacy policy.
Ackley and Ladwig's Nursing Diagnosis Handbook: An Evidence-Based Guide to Planning Care
We love this book because of its evidence-based approach to nursing interventions. This care plan handbook uses an easy, three-step system to guide you through client assessment, nursing diagnosis, and care planning. Includes step-by-step instructions showing how to implement care and evaluate outcomes, and help you build skills in diagnostic reasoning and critical thinking.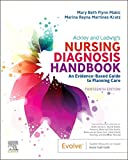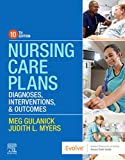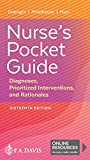 Nursing Diagnosis Manual: Planning, Individualizing, and Documenting Client Care
Identify interventions to plan, individualize, and document care for more than 800 diseases and disorders. Only in the Nursing Diagnosis Manual will you find for each diagnosis subjectively and objectively – sample clinical applications, prioritized action/interventions with rationales – a documentation section, and much more!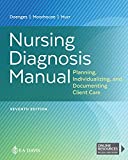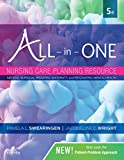 See also
Other recommended site resources for this nursing care plan:
Other care plans related to the care of the pregnant mother and her baby:
Recommended Resources
References and Sources
Recommended journals, books, and other interesting materials to help you learn more about cesarean birth nursing care plans and nursing diagnosis:
Abdelraheim, A. R., Gomaa, K., Ibrahim, E. M., Mohammed, M. M., Khalifa, E. M., Youssef, A. M., Abdelhakeem, A. K., Hassan, H., Alghany, A. A., & Gelany, S. E. (2019, July 8). Intra-abdominal infection (IAI) following cesarean section: a retrospective study in a tertiary referral hospital in Egypt. BMC Pregnancy and Childbirth, 19(234).
Ahmadi, Z. (2020, 03 20). Identifying and explaining experiences of fear of childbirth and coping strategies: A qualitative study. Journal of Qualitative Research in Health Sciences, 9(1), 47-58.
Ahmed, W. A. S., & Hamdy, M. A. (2018, August 21). Optimal management of umbilical cord prolapse. International Journal of Women's Health, 10, 459-465.
Akalpler, O., & Okumus, H. (2018, Sept-Oct). Gum chewing and bowel function after Caesarean section under spinal anesthesia. Pakistan Journal of Medical Sciences, 34(5), 1242-1247.
Asim, M., Alkadi, M. M., Asim, H., & Ghaffar, A. (2019, January 21). Dehydration and volume depletion: How to handle the misconceptions. World Journal of Nephrology, 8(1), 23-32.
Bonnet, M. P., & Benhamou, D. (2016, June 27). Management of postpartum haemorrhage. NCBI. Retrieved January 12, 2022.
Boushra, M., & Rahman, O. (2021, July 15). Postpartum Infection – StatPearls. NCBI. Retrieved January 9, 2022.
Bryanton, J., Beck, C. T., & Morrison, S. (2021, April 22). When Fear Surrounding Childbirth Leads Women to Request a Planned Cesarean Birth. Western Journal of Nursing Research.
Burke, C., & Allen, R. (2020, March/April). Complications of Cesarean Birth Clinical Recommendations for Prevention and Management. The American Journal of Maternal/Child Nursing, 45(2), 92-99.
Carvalho, B., & Habib, A.S. (2019). Personalized analgesic management for cesarean delivery. International Journal of Obstetric Anesthesia, 40, 91-100.
Caughey, A. B., Wood, S. L., Macones, G. A., Wrench, I. J., Huang, J., Norman, M., Pettersson, K., Fawcett, W. J., Shalabi, M. M., Metcalfe, A., Gramlich, L., Nelson, G., & Wilson, D. (2018, December). Guidelines for intraoperative care in cesarean delivery: Enhanced Recovery After Surgery Society Recommendations (Part 2). American Journal of Obstetrics and Gynecology, 219(6), 533-544.
Chen, H., & Tan, D. (2019, February 21). Cesarean Section or Natural Childbirth? Cesarean Birth May Damage Your Health. Frontiers in Psychology, 10(351).
Chokshi, A., Sifri, Z., Cennimo, D., & Horng, H. (2019, Jan-Mar). Global Contributors to Antibiotic Resistance. Journal of Global Infectious Diseases, 11(1), 36-42.
Chung, F.-F., Wan, G.-H., Kuo, S.-C., Lin, K.-C., & Liu, H.-E. (2018, September 6). Mother-infant interaction quality and sense of parenting competence at six months postpartum for first-time mothers in Taiwan: a multiple time-series design. BMC Pregnancy and Childbirth, 18(365).
Cripe, E. T. (2017, March 29). "The Scarlet C": Exploring Caesarean Section Stigma. Health Communication, 33(6), 782-785.  
Damanabad, Z. H., Valizadeh, L., Hosseini, M., Abdolalipour, M., & Jafarabadi, M. A. (2021, July 23). Comparing the Effects of Face‑to‑Face and Video‑Based Educations on Hand Hygiene Knowledge and Performance among Mothers in Neonatal Intensive Care Unit: A Randomized Controlled Trial. Nursing and Midwifery Studies, 10(3), 158-164.
Fawole, B., & Hofmeyr, G. (2012, December 12). Maternal oxygen administration for fetal distress. Cochrane Database of Systematic Reviews, (12).
Fernández, V. R., y Cajal, C. N. L. R., Ortiz, E. M., & Naveira, E. C. (2018). Intrapartum and perinatal results associated with different degrees of staining of meconium-stained amniotic fluid. European Journal of Obstetrics & Gynecology and Reproductive Biology, 228, 65-70.
Fowler, J. R., & Simon, L. V. (2021, September 8). Chorioamnionitis – StatPearls. NCBI. Retrieved January 9, 2022.
Galante, D. (2010, March 10). Considerations on labor analgesia and drug complications. British Journal of Anaesthesia, 105(eLetters Supplement).
Ghi, T., Pasquo, E. D., Dall'Asta, A., Commare, A., Melandri, E., Casciaro, A., Fieni, S., & Frusca, T. (2020, October 13). Intrapartum fetal heart rate between 150 and 160 bpm at or after 40 weeks and labor outcome. Acta Obstetricia et Gynecologica Scandinavica, 100(3), 548=554.
Gibbs, B. G., Forste, R., & Lybbert, E. (2018, January 31). Breastfeeding, Parenting, and Infant Attachment Behaviors. Maternal and Child Health Journal, 22, 579-588.
Grant, E. K., Gattamorta, K. A., & Foronda, C. L. (2020, March 21). Reducing the risk of unintended retained surgical sponges: A quality improvement project. Perioperative Care and Operating Room Management, 21.
Hasan, F., Ahmed, N., Jamil, R., Ali, L., & Khan, F. A. (2021, 06 30). Frequency and Indications of Primary Cesarean Section. Journal of Surgery Pakistan, 26(1).
Ilska, M., Banas, E., Gregor, K., Salmeri, A. B., Ilski, A., & Cnota, W. (2020, August). Vaginal delivery or cesarean section – Severity of early symptoms of postpartum depression and assessment of pain in Polish women in the early puerperium. Midwifery, 87.
Kim, D. R., & Wang, E. (2015, August 15). Prevention of supine hypotensive syndrome in pregnant women treated with transcranial magnetic stimulation. Psychiatry Research, 218, 1-2.
Kjerulff, K. H., & Brubaker, L. H. (2017, October 20). New mothers' feelings of disappointment and failure after cesarean delivery. Birth, 45(1), 19-27.
Kruse, A. R., Lauszus, F. F., Forman, A., Kesmodel, U. S., Rugaard, M. B., Knudsen, R. K., Persson, E.-K., Uldbjerg, N., & Sundtoft, I. B. (2020, November 11). Effect of early discharge after planned cesarean section on recovery and parental sense of security. A randomized clinical trial. Acta Obstetricia et Gynecologica Scandinavica, 100(5), 955-963.
Labor, S., & Maguire, S. (2008, December). The Pain of Labour. Reviews in Pain, 2(2), 15-19.
Leifer, G. (2018). Introduction to Maternity and Pediatric Nursing (8th ed.). Elsevier.
Li, L., Wen, J., Li, Y., & Li, Y. (2010, December 23). Is routine indwelling catheterization of the bladder for cesarean section necessary? A systematic review. BJOG: An /International Journal of Obstetrics and Gynecology, 118(4), 400-409.
Macones, G. A., Caughey, A. B., Wood, S. L., Wrench, I. J., Huang, J., Norman, M., Pettersson, K., Fawcett, W. J., Shalabi, M. M., Metcalfe, A., Gramlich, L., Nelson, G., & Wilson, D. (2019, September). Guidelines for postoperative care in cesarean delivery: Enhanced Recovery After Surgery (ERAS) Society recommendations (part 3). American Journal of Obstetrics and Gynecology, 221(3), 247.
Miovech, S. M., Knapp, H., Borucki, L., Roncoli, M., Arnold, L., & Dorothy Brooten. (n.d.). Major Concerns of Women After Cesarean Delivery. NCBI. Retrieved January 14, 2022.
Mostafayi, M., Imani, B., Zandi, S., & Jongi, F. (2021, June). The effect of familiarization with preoperative care on anxiety and vital signs in the patient's cesarean section: A randomized controlled trial. European Journal of Midwifery, 5, 1-7.
Nanthiphatthanachai, A., & Insin, P. (2020). Effect of chewing gum on gastrointestinal function recovery after surgery of gynecological cancer patients at Rajavithi Hospital: a randomized controlled trial. Asian Pacific journal of cancer prevention: APJCP, 21(3), 761.
Pillitteri, A., & Silbert-Flagg, J. (2018). Maternal & Child Health Nursing: Care of the Childbearing & Childrearing Family (8th ed.). Wolters Kluwer.
Puia, D. (2018, Winter). First-Time Mothers' Experiences of a Planned Cesarean Birth. The Journal of Perinatal Education, 27(1), 50-60.  
Rookesh, Z., Kaviani, M., Zarshenas, M., & Akbarzadeh, M. (2021, October 22). Comparison of Maternal-Infant Attachment in Cesarean Delivery Based on Robson Classification: A Cross-Sectional Study. Iranian Journal of Nursing and Midwifery Research, 26(6), 500-507.
Salam Ramadan, S. A. E., & Farrag, R. E. (2018, October). Utilization of Self-Care Guideline to Promote Quality of Life Among Women Undergoing Cesarean Section. The Malaysian Journal of Nursing, 10(2).
Sentilhes, L., Senat, M. V., Le Lous, M., Winer, N., Rozenberg, P., Kayem, G., Verspyck, E., Fuchs, F., Azria, E., Gallot, D., Korb, D., & Desbriere, R. (2021, April 29). Tranexamic Acid for the Prevention of Blood Loss after Cesarean Delivery. The New England Journal of Medicine, 384(17).
Shen, D., Moriyama, M. H., Ishida, K., Fuseya, S., Tanaka, S., & Kawamata, M. (2020, May 12). Acute postoperative pain is correlated with the early onset of postpartum depression after cesarean section: a retrospective cohort study. Journal of Anesthesia, 34, 607-612.
Solehati, T., & Rustina, Y. (2015, June 22). Benson Relaxation Technique in Reducing Pain Intensity in Women After Cesarean Section. Anesthesiology and Pain Medicine, 5(3).
Tennant, K., & Rivers, C. L. (2021, September 21). Sterile Technique – StatPearls. NCBI. Retrieved January 9, 2022.
Vafaeenejad, Z., Elyasi, F., Moosazadeh, M., & Shahhosseini, Z. (2019, April 9). Psychological factors contributing to parenting styles: A systematic review. F1000Research, 7(906).
Wilson, R. D., Caughey, A. B., Wood, S. L., Macones, G. A., Wrench, I. J., Huang, J., Norman, M., Pettersson, K., Fawcett, W. J., Shalabi, M. M., Metcalfe, A., Gramlich, L., & Nelson, G. (2018, December). Guidelines for Antenatal and Preoperative care in Cesarean Delivery: Enhanced Recovery After Surgery (ERAS) Society Recommendations (Part 1). American Journal of Obstetrics and Gynecology, 219(6), 523.e1-523.e15.
Reviewed and updated by M. Belleza, R.N.